Its about that time! You know, the time that comes around every year for EVERYBODY...its BIRTHDAY TIME! Our very own sexi smexi FU, Confidence, is celebrating her birthday on Monday and we need to make this a very SPECIAL birthday for her! Everybody knows my girl LOVES bling, so bling, bling, bling her like CRAZY...I'm talking jets, flying monkeys, Elmos, even bling packs galore! She is always doing so much for everybody so lets go and shower her with birthday luv! BLING HER, GIFT HER, TICKER HER, BLAST HER, I'm even talking about HAPPY HOUR her...she is worth it ALL! ~*~Çðñ£ïÐêñ¢ê ï§ whå†mÃ¥kê§ mê §êxÂ¥~*~Owner Of LÏVÏÑ Ðà Ю∃ÃM Always ~N~ 4ever**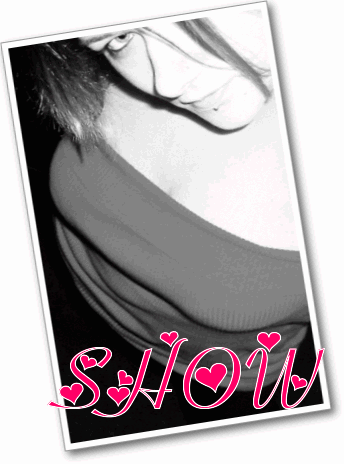 @ fubar

Brought to you by ME :D The Baddest MILF®~ Wifey to Fornicates™


@ fubar
Okay so one of my BEST friends on here is close to leveling and he needs some help Only 1 million to Disciple and his crazy ass deserves it LOL It may seem like alot but if you go and luv him up, its not alot at all And since my kids stole all his money he REALLY needs fubucks so he can have spotlight one more time before he hits 26 So RATE, FAN, ADD, BLING my boi like crazy...tell him his chicken gravy sent ya ;-) Jeezy ♠ NeaNeas Husband ♠


@ fubar This has been another MILF production :D The Baddest MILF®


@ fubar
Go show him some luv! If he is going to be stuck with me for a month and have to listen to my whining, you guys should so make it worth his while LOL! RATE, FAN, ADD, CRUSH and BLING my skittlehoe head!! HE LUVS IT ALL! Twaune The Godfather



@ fubar Brought to you by his nachoehead :D The Baddest MILF®


@ fubar
YEP, THE BISH STOLE MY MAN!
And here's the proof….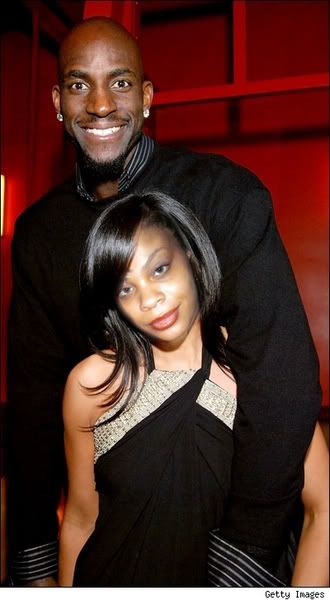 And to make matters worse, The Baddest Milf won't give him back to me until she sees spotlight. Now, as most of you know, I just recently had spotlight so that means I am FU-BROKE! If Kevin spends anymore time with this SEXY Milf, his game is going to be FAR worse than it has been over the last 2 games. So, I NEED YOUR HELP AND I NEED IT QUICK! Please click Milfy's pic or link below to send some fu-bucks her way, get her in the spotlight and get MY man back to me! Or if you just really wanna see that sexy Milfi Poo all day long on your page, send her your fu-bucks, bling her, rate her pics, rate her stash. Everything you do will help her get in the spotlight!

The Baddest Milf
Bulletin brought to you by:
QTAZABUTTON
I would like to give a big THANK YOU to EVERYONE who helped me Godmother a.k.a GodMilfii! It was a long journey but I couldn't have done without the help and persistence of some very special people...when people complain about the FU to me, all I do is sit back and think of the WONDERFUL people who showed TONS AND TONS of LOVE on my page and know that it is all worth it!! It would be IMPOSSIBLE to thank each and every person who helped me along the way since there were so many but I HAVE to give SHOUTS to very special people who gave all that they had to make this lil dream of mine come true hehehe :D First I would like to thank my FU BAD B*TCHES, Stang, Samantha, Fornicates, Ryot and Chaos for puting up with my whiny butt through my two years on the FU! I LOVE YOU BISHES and I said RAWRRRRRRR! My famliy, Phoenix, Twaune, Sweets, Ben Dover, Mz. Naughty, Da Maine Man, Qtazabutton, Mz. Mic, Xena,Wonder Woman, Paul (RAWR) and many many more for all the BLING, BULLIES and RATES that it took to get me to the next level! My Family is AWSOME, you should really check them out! KMP and Mrs. S!!! What can I say about these two but they are soooo good to me!!! They haven't been around the FU as along as some of the others but they were ridin' with me from day one to get to GodMilfii and I can NEVER thank them enough for it! LUFFFFLESSSSS you guys!!! My Poptart! My BISCUIT HEAD! Chuckiiboo that is, for always looking out for his Milfii Poo in any way he could...he spoils me so and alot of others and deserves MAD LUV no matter what anybody may have to say about him...he is a very GENUINE and caring person and has always been there for me! Give him lots of love...he deserves that and then some! BOSSSSSSSSSSS!The only and only Boss on Fubar! Another one of my AWESOME family members! If it wasn't for him staying on my butt about fixing my albums (yeah I put all ripped pics in ONE folder haha) it would probably have took me forever to get to 25 LOL....its MILFYYYYYYYYYY (hahaha, he gets it :-) CONFIDENCE IS WHAT MAKES ME SEXY! OMG this girlie is AWESOME with a capital AWWWWWWWW! She totally pushed me over the edge! I mean I am still speechless with how much she helped me even get to this level! One of the most unselfsih chica's out here without a doubt! I coulnt't ask for a better SMEXI MILF to be my friend...LOVIESSSSSSSSSS! Oh and she LUVS bling and when she gets it, she blings back HARD! PLEASSSSSE go hook her up with some! I think I took it all hehehehe :D My hustla homie Trell...that the new Rick Ross of Fubar yo LOL :P Thank you to Mz Dreamz for the pretty pretty bully helping me get closer to Level 25...you so ROCK girlie...MUAHZZZ I would also like to thank T®ï¢K¥ÐïČk for sending some great people over to come and rate me like crazy! Congrats on spotlight hunni...go and luv him up! A BIG THANK YOU too Boo Boo and ALL the Shadow Levelers who came by my page and hit it hard! I am so overwhelmed with gratitude for them taking the time to help me and not stopping until I Godmothered. This was truly an accomplishment and I could not have done it without you all!!! Last but not least, THANK YOU to all my friends NEW and OLD who helped me along the way and got me to this level...I am soooo excited and so grateful...you guys are the BEST!!! If I forgot anyone, I am sooo sorry... wanted to type a brouchure but ended up typing a novel LOL...you are not forgotten and all is appreciated just as much as everyone listed above...LUFFFLESSSS, CUDDDDLEESSSS and KISSSESSSS... The Baddest M.I.L.F.® The Baddest MILF®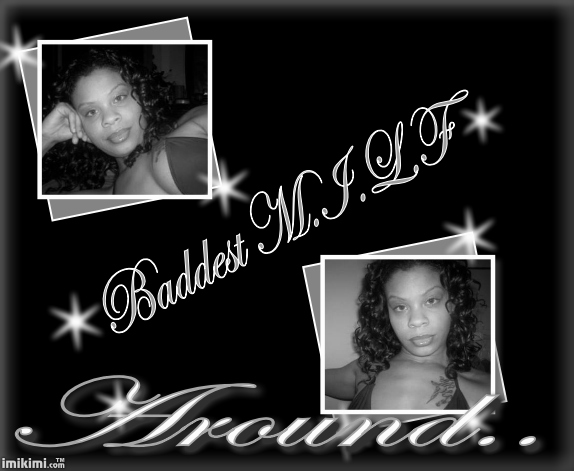 @ fubar

You may know her by alot of names but the one you need to know is SEXY! This hot mama is almost in Legends and so close to becoming a Godmother...she is a SWEETIE and deserves all the luv you SEXY FU's have to give! Please go by her page and RATE, ADD and most of all FAN her! She also has lots of pics and stash so lets get her to the next level! She is deserving and worth it all! And dont worry, if you luv her, she luvs back...I know, she is soooo good to me :D ♦Mz.Naughty♦Member : Fubar's Ultimate Bad Girls Club♦

@ fubar
This has been another MILF production :D The Baddest MILF®


@ fubar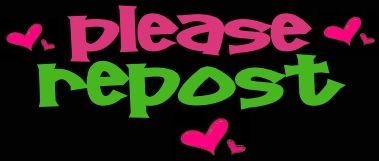 Copyright © 2021 Social Concepts, Inc. All Rights Reserved. Patent Pending.
blog.php' rendered in 0.3114 seconds on machine '185'.