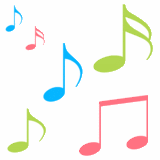 List of Prizes.... First to 25K comments gets choice of 1 month blast or 3 month VIP First to 15K comments gets choice of 1 week blast, 1 month VIP or Ticker Package First 3 to reach 5K comments gets choice of 3 day blast or bling pack Most rates gets 50K fubucks in addition to monetray prize (if won) All particaipants to reach at least 2500 comments gets 15K fubucks in addition to monetary prizes (if won) Rules and Reminders for Giveaway.... 1. Self Bombing is encouraged. Bombing families are also allowed. Contest will start on Monday, June 9, 7 a.m. FU-TIME (10 a.m. EST) and will end when number of comments is reached for prize level. Contest not to exceed 30 days past start date. 2. No cheating or drama will be allowed. If this rule is broken you will be disqualified from this contest and any future contest that may be held by myself 3. In the event of a tie the participant with the most rates for that prize level will determine the winner 4. All prizes will be distributed within 48 hours AFTER it is confirmed that you are the winner of that prize level 5. Participants can enter more than one prize level but it must be determined BEFORE contest start date which level(s) each person will be participating in. Same rules will apply if participating in more than one prize level. 6. A SFW picture and the prize level(s) you plan to participate in MUST be submitted by Sunday, June 8, 8 p.m. FU-TIME (11 p.m. EST) or they will NOT be considered valid entries. This information should be sent via Private Message no LATER then above listed date. Pictures will be located in 3 folders marked according to prize levels. Folders will be open to EVERYONE. If participating in more than one prize level, rates from EACH prize level entered will be tallied to determine outcome for MOST RATES 7. Fubucks will be issued to each participant who reaches a MINIMUM of 2500 comments (one time payout) regardless of prize level entered in or if any prize is won by participant and will be paid within 48 hours of confirming the alotted number of comments. Participants will NOT have to wait until close of contest to receive fubucks since the 2500 comment minimum can be confirmed before close of contest 8. Fubucks for the MOST RATES part of the giveaway will be distributed within 48 hours AFTER the contest is closed and it is confirmed who the winner is 9. All winners of monetary gifts and fubucks will be notified via Private Message within time frames stated above 10. Any questions should be sent via Private Message (not shout box) to myself HAVE FUN!
The Baddest MILF®


@ fubar
Copyright © 2021 Social Concepts, Inc. All Rights Reserved. Patent Pending.
blog.php' rendered in 0.1678 seconds on machine '226'.