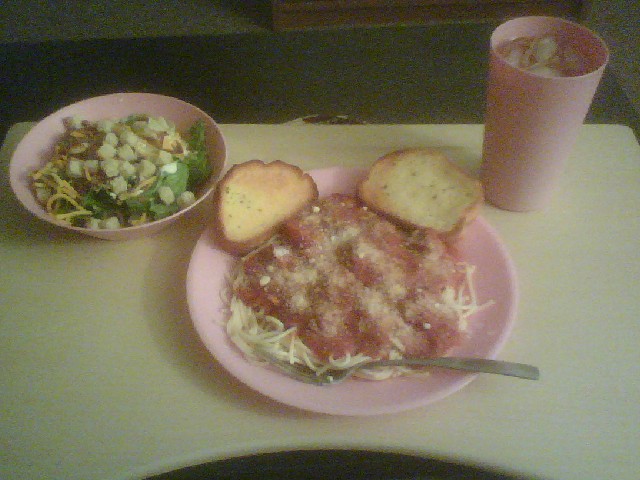 Dinner from tonight: Spaghetti, garlic toast, salad, iced tea. All prepared by me. My tummy is so stuffed. I have a paper to write and a review game to make before tomorrow. I'm exhausted now. After cooking all of that and then shoveling it in my face, I deserve a nap. But then I won't want to get up and do my homework. Oh, the decisions. They are so tough. So how is everyone doing tonight?
Copyright © 2021 Social Concepts, Inc. All Rights Reserved. Patent Pending.
blog.php' rendered in 0.1907 seconds on machine '209'.