The end to my dear friend has come...Kuki the marvelous cat! Unlike any other feline, he filled my home for almost two decades with unconditional love, entertainment and zany antics. R.I.P. my companion, you are loved and will always be missed..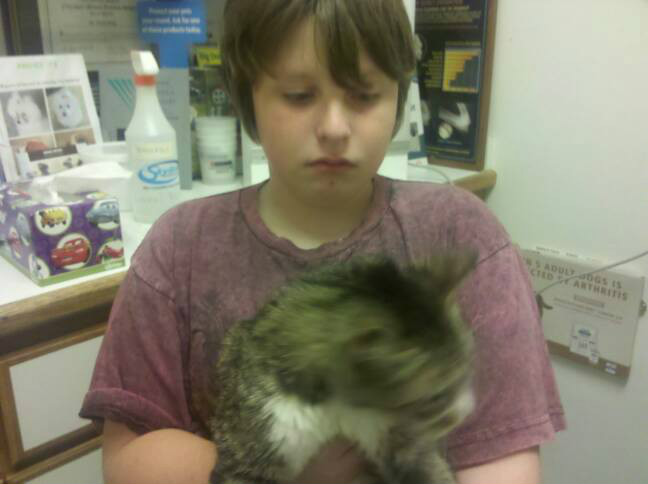 My son, a strong compassionate 10 yr old said he would have never forgiven me had he not been there for Kuki whilst his life ended..he dealt with losing his lifetime best friend, his companion in the crib, toddler bed and into the twin...Kuki didn't know he was a cat and had no fear of dogs or other animals..he helped me de-ferralize many cats when I did rescue work years ago..before children. He was the mother figure to my pit mix dogs...and well I will never forget him for the joy and comfort he brought to our lives.
Copyright © 2021 Social Concepts, Inc. All Rights Reserved. Patent Pending.
blog.php' rendered in 0.2987 seconds on machine '238'.