Thats right! For the first and ONLY time EVER, I am up for auction! Click on the Picture of what I am offering below to be linked to where you can bid!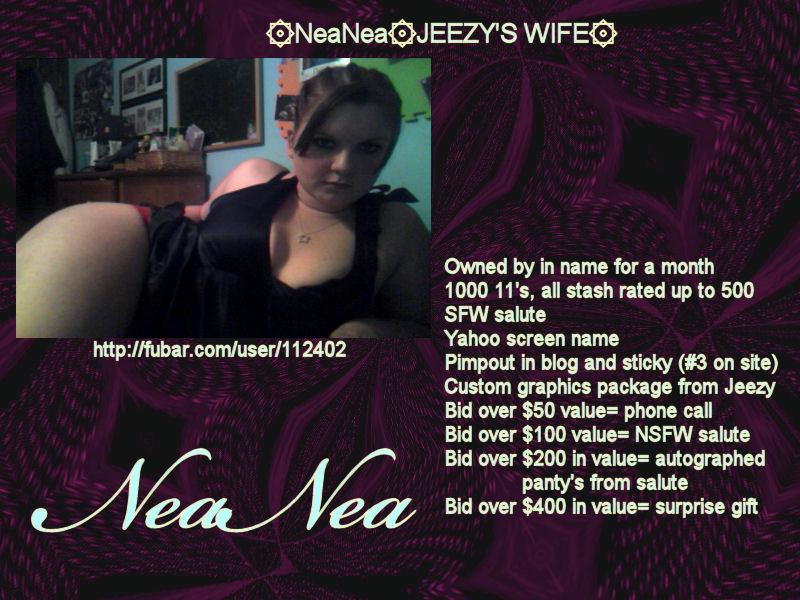 ۞NeaNea۞JEEZY'S WIFE۞



@ fubar HURRY GO PLACE YOUR BID NOW!!!
Copyright © 2016 Social Concepts, Inc. All Rights Reserved. Patent Pending.
blog.php' rendered in 0.255 seconds on machine '196'.