We got cleaned out of the last stickers in three days. In order to keep this machine moving. I am asking for a small donation. If you want more stickers, just send me an email. We just want to keep making more stickers and keep the good vibes and messages flowing.
fubar can make a difference! I would love to see this sticker on every trash can in america. I think the message is right on! I hate fucking litter bugs.
SEND THE DONATION TO PAYPAL TO tshirts@fubar.com - don't forget to put your name address and user ID. Let's keep the cool underground swag rolling. All money goes toward making more stickers and keeping the prices low!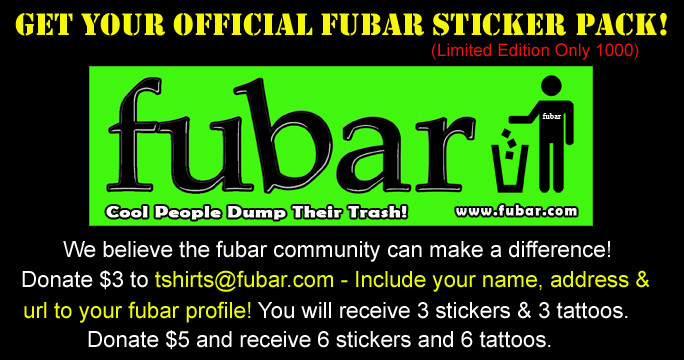 Copyright © 2014 Social Concepts, Inc. All Rights Reserved. Patent Pending.
blog.php' rendered in 0.5109 seconds on machine '189'.