SPANK TULSA'S ANGEL NOW....READ BELOW FOR DETAILS:
For complete game information, please view my blog :)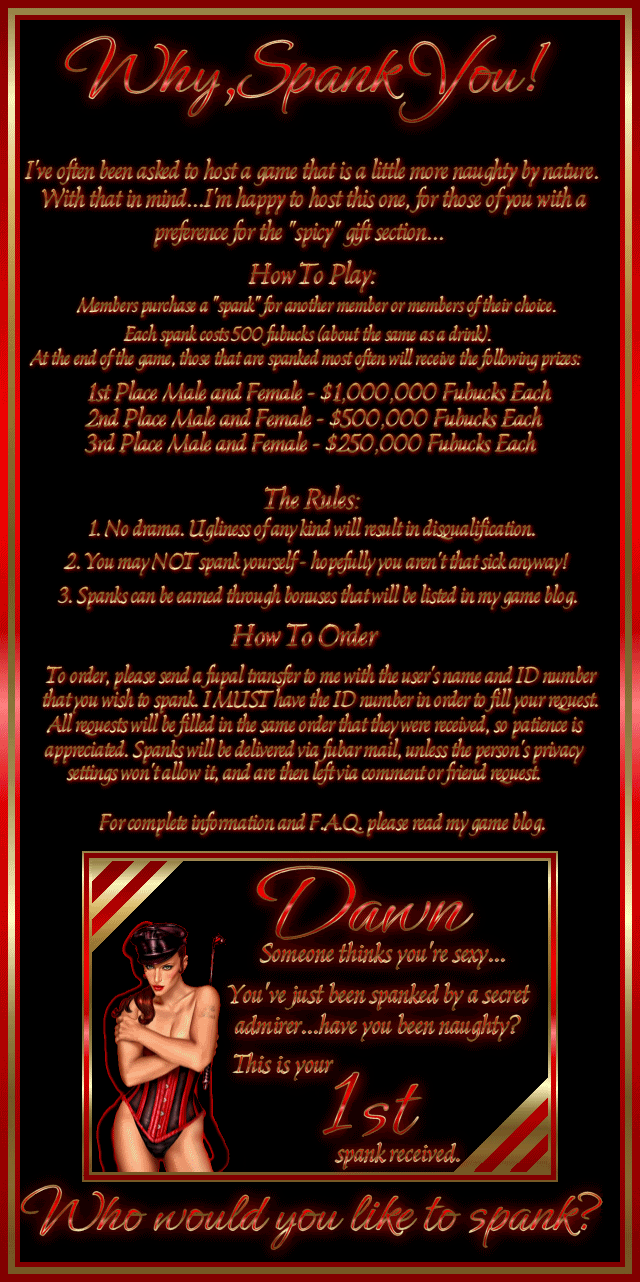 WOOT! I GOT MY FIRST SPANKING! 20 of them!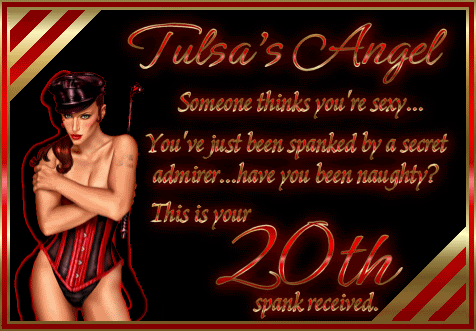 I got spanked 20 more times! :D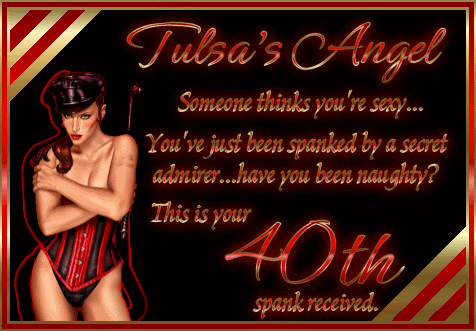 Keep those spanking coming! I LOVE them! Brought to you by... Heartistic Soul



@ fubar Reposts are appreciated!
(repost of
original
by '
Heartistic Soul
' on '2008-04-05 16:08:04')
Copyright © 2021 Social Concepts, Inc. All Rights Reserved. Patent Pending.
blog.php' rendered in 0.1741 seconds on machine '229'.