-:¦:-:-:- Fighting for Peace is like Fucking for Virginity -:-:-:¦:-
Look, I didn't want to sit there and watch an hour long movie about 9 - 11, not because I didn't want to know the truth but because it was just to painful to think our own governemnt would do this... Well I can assure you this video was worth every single second.... If ANYTHING You'll Walk Away With A Different Perspective & No It doesn't mean you aren't "American" as some would have you believe.
"This film shows direct connection between the attacks of September 11, 2001 and the United States government.
Evidence is derived from news footage, scientific fact, and most important, the Americans who suffered through that tragic day, First Hand.
IT IS EVERYONE'S DUTY TO VIEW THIS FILM!"

THE WEBSITE:
http://www.loosechange911.com/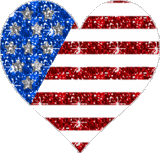 I am sure as americans we can all make up our own mind... for the meantime here are the facts... after Ground Zero.
Copyright © 2021 Social Concepts, Inc. All Rights Reserved. Patent Pending.
blog.php' rendered in 0.165 seconds on machine '218'.