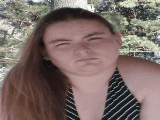 Here is yet another morph I CREATED that stormwoman deleted and is claming as her work.... This one was one of 7 I did for Jeff as the last of the morph's that I'd ever make...She deleted the whole file and a few other's including the blog that had them on it This is why Jeff got so pissed at her and stashed and blocked her IF you can't make the fucken thing's then stop!!!! don't be going around stealing MY creation's and claming them as your own!!! You could have been a great morpher but you had to be a jealous ass to me and harasses and play game's with me!!! Get a fucken life ...get a fucken clue and stoop these childless game's!!!!! I WAS your damn friend and even bought you a damn VIP ....I have NEVER done ANY THING to you and do not deserve this bullshit!!!! YesI'm pissed !!!
Copyright © 2016 Social Concepts, Inc. All Rights Reserved. Patent Pending.
blog.php' rendered in 0.3057 seconds on machine '185'.