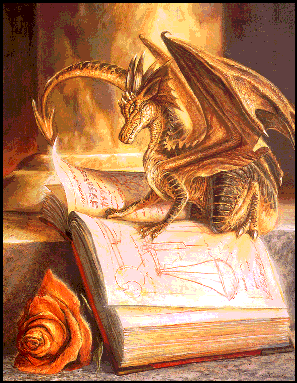 What mightier than the dragon? To what could we compare? Is there one so powerful To share in this beast's lair? With intellect, compassion Defiancy and might He's chivalrous and powerful Full of strength and fight. He's sleek and strong and agile Breaths fire hot as hell He'll curl up like a baby And snooze when all is well. To some he's good, to some he's bad They never really know Do they trust or do they kill him? Is he friend or foe? A creature from Mythology This surely can't be true. When you are watching out for him He's watching over you.
Copyright © 2016 Social Concepts, Inc. All Rights Reserved. Patent Pending.
blog.php' rendered in 0.3764 seconds on machine '198'.