"I Am"

I am the rain that nurtures..the sun that warms
I am the wings of a butterfly..the dew on a rose

I am the blue in the sky..the red in the sunset
I am the twinkle in the stars..the light in the moon

I am the four seasons..the color of the rainbow
I am the shimmer of the snow..the fire embers glow

I am the gentle spirit inside you..the keeper of your soul
I am the dreams you fulfilled..the joy in your heart

I am the love in your eyes..the desire from within
I am the smile on your lips..the laughter in your voice

I am the wings that enfold you..the protector of your life
I am the one who shares your dreams..the fears ..your hopes

I am yours forever, eternally..
I am your Angel
You Are My Heart by BlueWolf ゥ You are my heart, my hope, my help, The passion thats is me, The whole of which I am a part, My peace, my love to be. You are my future, present and past, My ship, my sail, my ocean, The wind that brings me home again, Our home for all our emotions. You live within my heart, yet I am Without you and all alone. With you I am full of life; Without you I am stone. Am I foolish? Yes, perhaps, But also this is very true. I think of life as something I Can only spend with you........ ~~~PLEASE RATE AND COMMENT ON THIS POEM~~~
Thank You Son ゥ BlueWolf51 ゥ Thank you Son for the gift you gave to me A happier grandfather there never will be This beautiful little boy, so tiny, so small Brought joy to my life, smiles to us all. I see you in his face and his eye's so blue This little boy is a carbon copy of you And just like you, he will grow O so fast These precious moments you know wont last Cherish every second, every minute, every day You'll be astounded by how fast time fly痴 away I know a wonderful Father you will surely be As wonderful as the Son you have been to me There are no words on earth or up above That for you and Kymyn can express my Love Love Dad / BlueWolf51 Dedicated to my Son PJ and grandson Kymyn
Secondhand Love by BlueWolf 51 ゥ I'm not her first love, nor is she mine A secondhand love can be truly divine Knowing each other has been loved before And you both are ready to be loved once more Secondhand love knows it's way around And avoids situations where hurt is found Learning from the mistakes in it's past A secondhand love is more likely to last Secondhand love feels fresh and brand new And that you're ecstatic you know is true No doubts at all not a single regret This secondhand love could be your best yet And if you're sharing a secondhand love There is nothing at all to be ashamed of Love is love whether it's old or new I'm glad my love my secondhand love is you Notes From The Author: Dedicated to the Women I Love... I am not your first but I'm determined to be your last, you are my secondhand love so says life but in my heart you are the First .... Jan 10 2009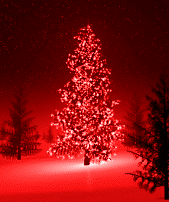 A Christmas Wish By BlueWolf ゥ Snow flakes falling Sleigh bells ringing Hear my heart a calling Over land and across the sea That is where I am longing to be The first noel the angels singing Comes this special wish to you May this eve of Christmas Be merry and bright Make a wish upon a star tonight Take me in your dreams when sleep Softly in your heart I値l peep Keeping watch over you till you wake Just to see the splendor on your face As you look through your window The ground all covered in a snowflake lace On the Christmas tree if you look close Find the brightest light you see Then you will know that this is me Merry Christmas Baby "I Love You" "Christmas of 2008"
Sweet November by BlueWolf
It was a day so precious to remember Close to the end, of sweet November Our first kiss together, so ever tender Truly incredible as I could remember. Inside of my heart, nervousness grew Being with you, my dream come true The city so beautiful was in our view My heart racing as I was close to you. Inside my heart I knew you belonged The night playing us a romantic song So cold outside, as our night went on Your gentle kiss I desperately longed. then & now I leaned in forward, for your soft kiss Truly passionate, as I tasted your lips Such a kiss, so precious to remember On a special day, in sweet November.
I知 Sorry by BlueWolf ゥ I知 sorry for the things I致e done I want you to know you池e the only one The girl I think about night and day There are so many things I have to say If nothing ever comes to mind I値l still care for you all of time So as I sit at a second glance I知 praying for another chance To prove to you how much I care To prove to you I will always be there In my heart forever more With your love I値l never be poor So I知 asking you once again I might have to ask you as a friend Please take me back one more time Please take me back so I can be your痴 And you can be mine
Let's Go Trick or Treating by BlueWolf 51 ゥ Let's go Trick or Treating Let's be kids again Let's get some candy And light jack-o-lantern grins Let's put on some ripped up clothing And go as hobos just for fun Let's get caramel apples on a stick And candy bars by the ton Let's make sure we bring along Some easy to clean soap just in case For those that don't give out something sweet Will see on their windows a happy face Let's walk the streets till way past 10 Then we can tell scary stories Of monsters, ghosts, witches, and ghouls In all their morbid glories And when we finally come home To lay our heads on soft pillows We can listen to the wind moan So eerily through the weeping willows. I wish you a Happy Halloween I hope you'll enjoy the night I hope you don't get to upset When the kids try to cause a fright
Silent Kisses

by BlueWolf ©






every kiss is a first my love
each kiss a silent sentence
only our hearts can understand.

that first kiss said i love you,
the next said I'll be there
the third said I'm yours always.

my heart replied i love you
and then I'll never leave
the third kiss said it all.

yet even 6 months down the line
the words will never stop,
each kiss is filled with love my dear
in my heart our love is clear.




Notes From The Author:
to my incredibly special girlfriend.
What is Love by BlueWolf 51 ゥ It is Love that gives me purpose to change and grow and learn. It is Love that guides me on this path and helps me choose each turn. It is Love that gives me courage to stand against my fears; to open up my heart to you, to let you see my tears. It is Love that gives me trust and hope when things go wrong. When distance stands between us, it is Love that keeps me strong. It is Love that offers harmony and a friendship that is true. How wonderful that I can share a Love like this with you!
Copyright © 2014 Social Concepts, Inc. All Rights Reserved. Patent Pending.
blog.php' rendered in 0.1656 seconds on machine '195'.