On the Auction Block... That's right... You have the chance to own me! I'm offering all kinds of GOODIES! THREE DAYS LEFT TO GET YOUR BIDS IN!! So, STOP BY and CHECKOUT ALL THAT I HAVE TO OFFER!! HIGH BID IS NOW 300K AND A BLING PACK...SURELY YOU CAN BEAT THAT?!?!? DON'T MISS OUT, BID NOW!!! Click this link to get to the auction...
SEE YOU THERE!! This bully made for me by my awesome friend Dragonphyre! TYSVM!!!
My second auction is now open and will run until May 8th at Noon EST. Get your bids in on these people early. Minimum bids for all begin at $50,000 FuBucks. Any cash bid will over ride a FuBucks bid.

Let me introduce you to those up for auction: ~♥Ashley♥~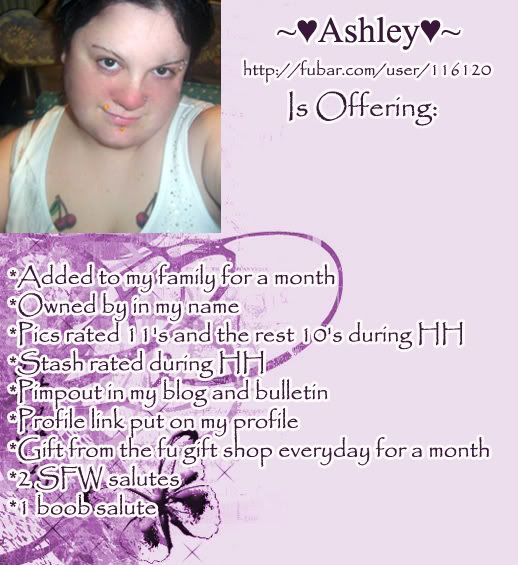 ~Shelle-belle~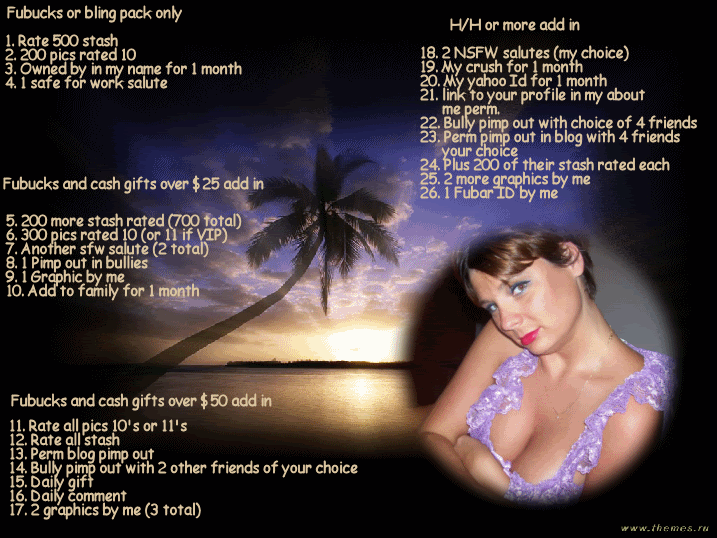 ~*~Fatalitieskiss~*~

Monna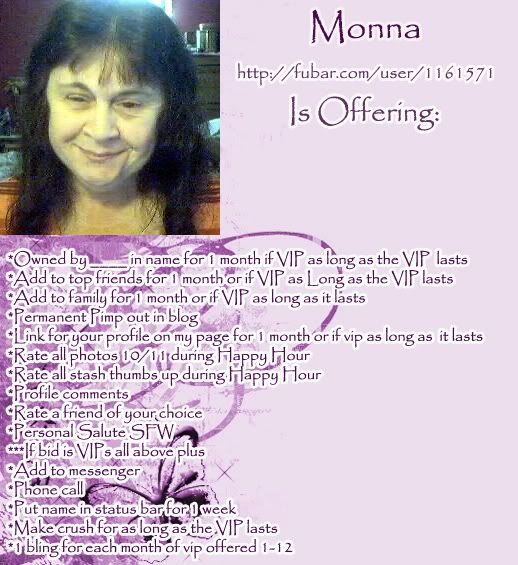 ~*Ç£ÃÿMØ®Ê*~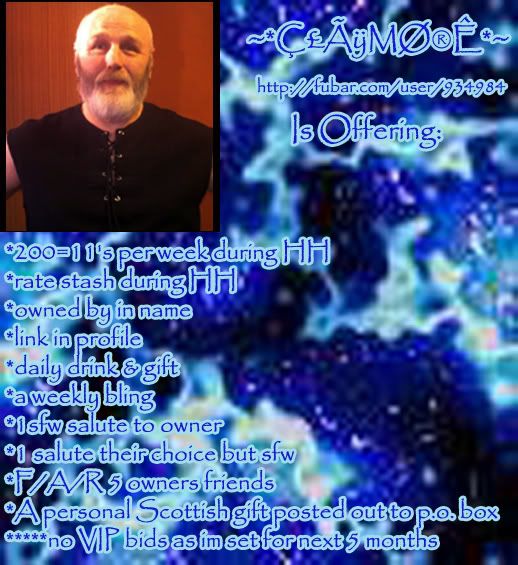 sexyscorpio

knight KILLER COUZIN IT

$ç()øTëR™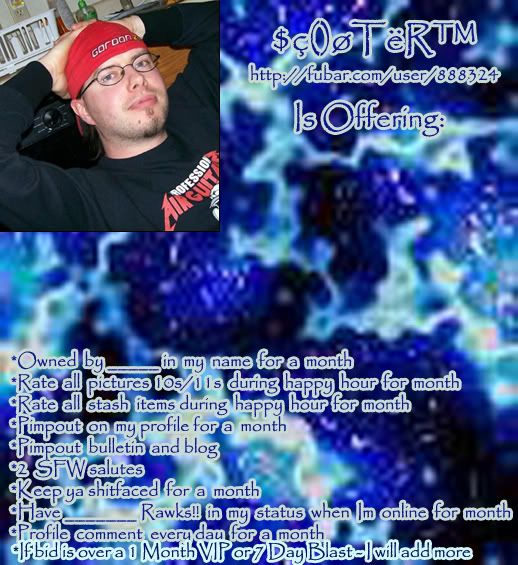 ♥ Lori ♥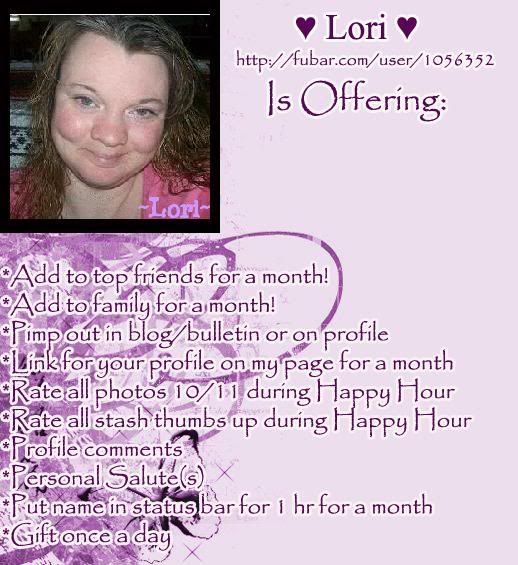 Τwïšτεd §ïšτä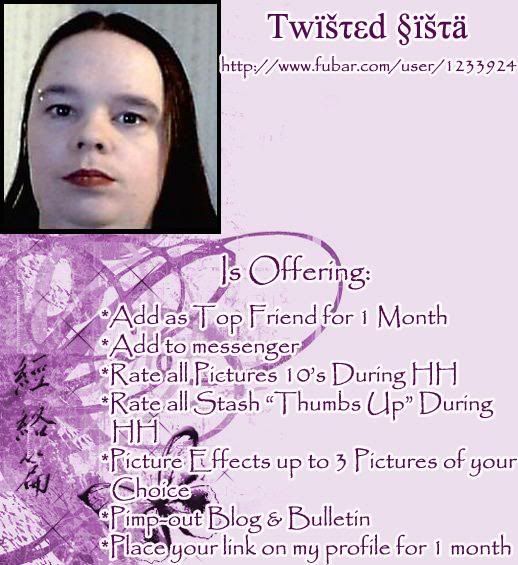 ♥♥♥ TʧÊ ♥♥♥

CinDragon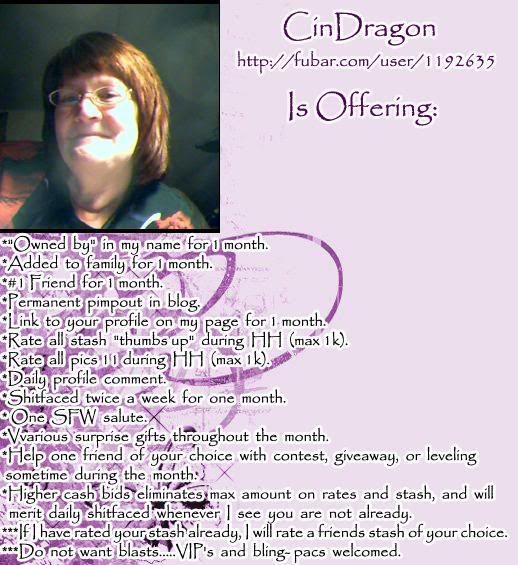 DJ Yummy
Copyright © 2021 Social Concepts, Inc. All Rights Reserved. Patent Pending.
blog.php' rendered in 0.1787 seconds on machine '209'.