My lover's begging eyes whisper their surrendering plea to strip away her veils of the day and take her naked aching flesh beyond the walls of any inhibition. Slowly, the candle scents of lavender and gardenia casts their alluring spell opening the chasm to her passions as she willing lies down upon our bed and closes her eyes anxiously awaiting the caressing stroke of my fingers when they explore each burning lair of gasping. Inch by hungry voluptuous inch do I awaken and set ablaze her portals of deepest most intimate moans until her wildest demons of ecstasy at last possess her heart and soul. Once her every pore has gone insane with thirst that only my love juices can quench I eagerly enter her secret garden with my helmet manhood. Pounding thrusts of two lovers' hips heats the climax volcano till it erupts in waves of euphoric quivers and the gloriously release in vein numbing screams.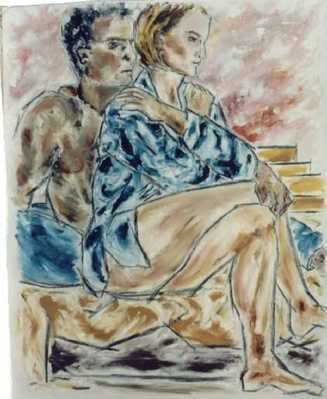 Her heart beats hard as heavenly essence surrounds her aromatic scents of love and lust Traces of nectar spread between her thighs flowing like rivers run His touch sending ropes of shivers throughout her aching body Fingers wandering stroking her lips of seduction feeling their way to pleasure unknown Tongues fervently entwine tasting sweet tender sips of love between two lovers Lips tango teasing,taunting the other to taste treasuring every savory lick Bodies pulse pushing together like perfect pieces of an erotic puzzle Pleasure burns as his manhood brushes her entering her with full force Moans come from deep within screams shatter throughout the room as climax rises in full speed Softly penetrating full release so close they can taste it flesh flushing feverishly Sweat flowing like rainfall deeper he glides between her legs every thrust more intense Suckling upon her breasts drowning moans of excitement slower..softer....climax They lay in silence overcome with weakness they stare into one anothers eyes Lovingly they embrace falling fast for the other knowing love lay just on the horizon
Buttercup, slurp it up! Lacy, tasty, sugar treat, kissy, yummy, oh so sweet! Chocolate creme, candy dream. Luscious nibbles with your lips, little wiggles with your hips! Carmel screams, chocolate dreams. Naughty, hotty... Sweet candy love!
I break through the illusion to find you waiting there undone. Prohibited to walk on grass that belongs to a princess; I tread silently across the dawn of forbidden dreams. Ignoring the warning signs that continue to flash within this unkempt sphere, I continue to touch what is placed before me. Stroking the flesh of manhood and breathing in the toxic fumes of desire; Fingertips tracing every need that surfaces from beyond my existence. We paint pictures of lust and passion across the backbone of no return, whilst she waits sleeping in a different corner of your world.
Soft shadows on the wall mimic as we rise and fall, thrown from candles here and there, light within our lovers' lair, animal pleasure scents the room eyes speak of lust abloom, hands slide and grasp and seek mouths kiss and bite and wreak havoc on the sweet flesh above and whisper promises, chains of love, sweet release has come to call, and in tandem sigh, we sprawl wrapped in each other's quivering limbs; in the candlelight shivering.
I lie in bed, amidst my tousled sheets, they rub deliciously over my hot skin. I let hands trail, lazily... and in my mind's-eye I see you, reaching for me, tracing my pulsing body... Your tongue traces the inked lines on my back, and I cannot stop the shivers, which run down my spine, nor do I want to. My breasts are full in my hands, nipples tight, and I can feel the wetness slide between my legs, where I wish you were. I slip a finger into my mouth, a poor substitute for what I really want, and then let my hand drift... to tease my moist lips, I writhe and moan, in those tousled sheets and work magic, with my fingers... Incoherent, whispered cries escape me as I arch my back and come in lonely ecstasy... I lie in bed, and think of you.
Sordid Sweetness Leather meets flesh resounding sweetness moans play like music to the master's ears obedience earns delight and torturous pleasures entreaties of fullfillment cry out loudly in the air legs spread by a bar slick lips embrace the pulsating shaft harder, deeper, faster, break me, fill me, fuck me fast and steady slow and teasing balls slapping ass, hands gripping hips bodies trying to merge to one delightful fun! fast and steady slow and teasing panting ragged breaths fuck me, fuck me I'm gonna cum slave cries for mercy master gives none pounds away harder until both are undone and spewing sordid sweetness for each other.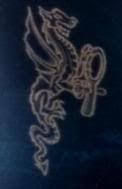 Always at the earliest Beginning; time stops, Ceases to be and is stilled. Death comes in that instant, Eschewing normalcy, Favoring the rush, the high. Gentle caresses partner with Hot emotions and tangled limbs. In the same moment is birth. Juxtaposed with it's opposite; Knights of the same master, Loyal to their duties. Moanings and croonings Nebulously spread Over the twain. Pleasure is hunted; Quarry of they. Reality fades, a pinpoint afar. Shuddering in need, desire Taking and giving Unfettered release. Victory resembles defeat; Weak bodies in a heap. Xenogamy completed Yearnings hit their Zenith.
Copyright © 2021 Social Concepts, Inc. All Rights Reserved. Patent Pending.
blog.php' rendered in 0.2563 seconds on machine '203'.