If someone will sticky this bully in my name I can keep you updated on her condition more easily. Fu-bucks poor, but will pay you with 11's! Please send private message! Your prayers are needed for one of the nicest young ladies on fubar...whether you know her or not, I am asking you to offer up prayers for Crystal, our "MissCrys".
All that I know is that she had surgery and went into a coma on Sunday night...I will update when I know more! Prayer is power, and she is in need of your prayers now, no matter who you may pray to! all gods are one god.... "MissCrys". Please send love and prayers to her. Please understand that I am getting this information secondhand from someone there at the hospital with her. She came out of the coma, and was taken for an MRI. She then had four seizures. The decision was made by her physicians to medically induce a coma, to keep her from having seizures, and she will be monitored closely. The advantage of this is that they can bring her out of the medically induced coma immediately if need be. As I understand it, this decision was based on the fact that while she has been in a coma for the last 3 days, she suffered no seizure at all, and it is believed that she will heal more rapidly in a medically induced coma, and cause no further injury to her already traumatized body. 2nd Update (midnight 8/1/08) They are talking about bringing her out of the coma tomorrow morning. They started her on a broad spectrum antibiotic and on an anti-seizure medication. Her blood pressure is coming down and they will know more from all the test in the morning. NEW UPDATE AUGUST 6th > > "They had her up and walking around yesterday and today. She still has not had any seizures. She is still on the anti-seizure medication. Her blood pressure is pretty much normal except her bottom number is slightly high. She is talking more now and she still has to stop to think of certain words but other than that her speech is back to normal. They are still doing different blood test on her."
This is a link to her profile, in case you would like to send some love her way....she deserves it! Miss Crys~Shadow Levelers~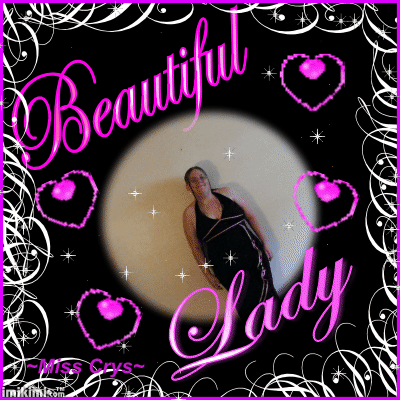 @ fubar This bulletin is brought to you by CinDragon
Copyright © 2021 Social Concepts, Inc. All Rights Reserved. Patent Pending.
blog.php' rendered in 0.1999 seconds on machine '224'.