Saddle up for the...
Are you YOU up for the ride? Well then, just Rate/Fan and Add each of the following people (be sure to put Rope n Ridin Rodeo in your friend request!) and then send UnknownCowboy and aGEM4life a private message (no shouts please) saying that you have taken the ride and R/F/A everyone! You will then be added to the list of riders. **Please make sure you R/F back and if you have already done this in the past simply leave em a comment saying "Rope n Ridin' Rodeo already R/F you".** We are all here to meet new people and have fun so we ask that there is No Drama please.


'UnknownCowboy'
Founder

'aGEM4life'
Co Founder & Sidekick


'HersheyK'

'Keith'


'AngelGurl'


'Outlaw loader'


'Twisted Whispers'


'Vitamin de'

'ShY/þ®omo†€® @ Vìþé®s Ðo££ Hºùs€'

'Process this!'


'~MscFrk~'

'LilAngelBaby'

'Èvîl Àñgël'

'DJ Dave'


'Cin Dragon'

'Rev. Kandy'


'true_blue_joey'


'**CHILLIE!!**'

'StrawBerrii Kisses'

'†§ŵ†Çĥ®®¥ þî€ †'

'MysticMo0d '


'Sultry Lady'


'lost souls baby'

'MishNumber1'

'Slave2Fantasy'


'lacevixen78'

'Lost soul'


'Whispers Haunt me in my Dreams'

'~sensual-breeze~'


'~M*I*S*T*Y~*~D*A*L*E*S~'


'*Pink0828*'


'In my dreams...or yours? '


'Mamma T Luv 2 luv me'


'Cappy..FuOwned by Irish Princess'

'BrattyBytch'

'~Lynne~ Diva Mafia'


'pjcountry'


'BBW Goddess'

'~*~Christine aka SweetAngel~*~'


'8in over'

'tat_man73~slave2fantasy r/l b/f ~'

'Bec Bec'

'HoakieGirl'

'Cherokee God Mama'

'WV COWBOY'

'Dee75'


'schwani4474'


'~*Trixie~'


'bammers'


'~SHARON~(Lil TAZ)'


'countrysissy'


'¿¿*~~®~~Poetic Angel Princess~~®~~*¿¿'

'S3XYCRICKET'

'FknCrazy™'

'Sexci Girl '


'tracker*Club Frat'


'angel kis'


'EmilyIMAX ☆ THE IMAX EXPERIENCE'

'~~ Shelly~~'

'~RescueDiva~'

'šøüṭɥÅ¡ɨɗɜ ɠʊʁɭ '

'~*M頊L §äÑÐý Мδδ'*~'

Personalized tags are available to each member. Either rate the 100 pictures in UnknownCowboy's rodeo folder or send him 5k (fu bucks) and one will be made for you!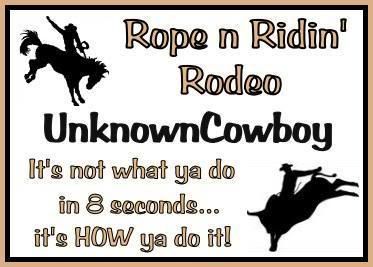 Garth Brooks Videos
This bulletin brought to you by
UnknownCowboy

Copyright © 2021 Social Concepts, Inc. All Rights Reserved. Patent Pending.
blog.php' rendered in 0.1961 seconds on machine '224'.