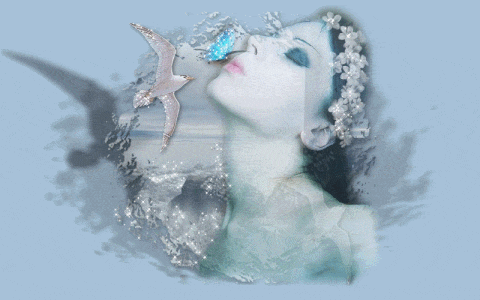 Love's Dream . . .
Images of you dance through my dreams
A kiss sent to me on a butterfly's wing
I feel your caresses as I'm bathed in moonbeams
Your eyes in the stars above make my heart sing . . .
A gentle breeze blows though my hair
On this night my gaze to the heavens above
I feel your presence in the surrounding air
As I close my eyes and dream of love. . .
Floating on a cloud of memories
Relishing visions of the past
Leaving behind painful realities
Wishing this dream would somehow last. . .
In dreams of love I want to live
Where my heart can stay in tact and whole
My love to you I freely give
And in dreams I never play the fool. . .
Caught in the snare of Mab's web each night
I eagerly succumb to the dream of love
But awake each morn with no delight
As love has flown on the wings of a dove . . .
I'm left yet again with the dawn of reality
In the colorful fingers of the early morn
Always longing for the night's dream of you and me
And await the time for true love to be born. . .
© E.A. Brown ~ 2007SPAN>