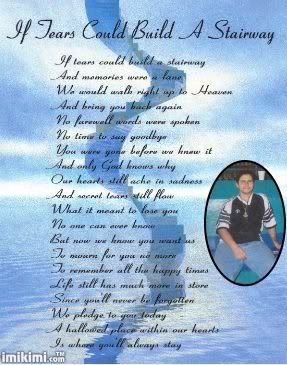 Seven years tomorrow still feels like yesterday,I seen that big pretty smile. I know you're in a way better place doesn't stop me from hating the fucker who got u killed. He got away with killin you even added on to his family. Family no one to carry on your name he took that option from you. Just know you are missed and loved.
Copyright © 2021 Social Concepts, Inc. All Rights Reserved. Patent Pending.
blog.php' rendered in 0.185 seconds on machine '230'.