LOOK WHO'S UP FOR AUCTION!!! ~*~BaByGiRl83~*~


@ fubar ~*~BaByGiRl83~*~ is offering... Owned By" You In My Name For 1Month Add To Top Friends For 1Month In family for 1 month Rate All Stash Pics N Blogs During HH Add To Messenger At Least 1 Phone Call 5 Gifts Of My Choice Make Crush For A Month Put Name In Status Bar for 1 day Offers may increase as bids do! You can't possibly pass all this sexy up so come BID BID BID!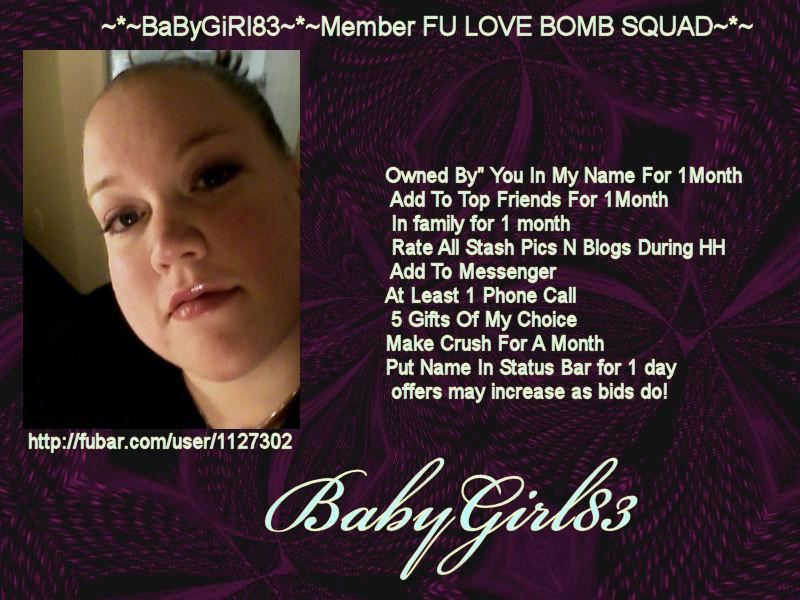 PLEASE REPOST!!!

tr>
Copyright © 2021 Social Concepts, Inc. All Rights Reserved. Patent Pending.
blog.php' rendered in 0.1832 seconds on machine '230'.