"Fantasy writer Neil Gaiman has said he is to write a forthcoming episode of Doctor Who.
Gaiman, the author of Stardust and Coraline which were both adapted for the big screen, revealed the news at a sci-fi convention in Sussex.
The episode, with the working title of The House of Nothing, will air in 2011, the writer said."
Fully story at BBC News
I know I've blogged this on more than on occasion, but The Peter Serafinowicz Show is now finally out on dvd. This award winning BBC sketch show written by and starring the voice of Darth Maul is one of the funniest things I seen on tv. It makes me LOLZ a lot. He does funny things, and pretends to be people, and one of his characters is a fat man called Brian Butterfield who is rubbish at things. You should check it out.
Just seen this on the BBC website :
"Award-winning TV comedy Ugly Betty has been axed in the US after four series, TV network ABC has announced.
The show, starring America Ferrera as a style-challenged woman working at a New York fashion magazine, was a critical success when it began in 2006.
But the show has struggled recently, with ratings in the US falling from an average 8.1m to 5.3m viewers between the third and fourth series."
I can only say that I'm gutted. Man, I loved that show.
Saw the first two episodes at the weekend. I loved it. Anyone want to organise a Coming Out Party for me?
Okay, it IS Wikipedia, but Dear Lord, please tell me that ITV aren't SERIOUSLY considering a celebrity version of The Crystal Maze hosted by AMANDA HOLDEN...
*EDIT*
Great, found this on the Guardian's website, so it looks kosher. I can only say, For fu...
**EDIT**
Also, this is sad news. Much more beneficial to yourselves would be clicking on the next blog down in my tv section, titled '15 Storeys High'. Thank you.
Sean Lock lives in a flat. As sitcom premises go, that's fairly high concept, but there you have it. He doesn't really deal with people that well, and has an earnest flat mate called Errol. Some mildly strange things happen. And everything's a bit beige. And it's genius. Come get some.
Just read on twitter than Peter Serafinowicz will not be making another series of shis sketch show for the BBC. Not entirely sure if this is true, or some kind of joke referencing the news that Jonathan Ross has just announced that he won't be renewing his contract... With Serafinowicz it's often hard to tell. So I popped over to his website to see if he'd said anything on there, and long story short, I ended up getting distracted. This time by the rather excellent Brian Butterfield page...
Also, I've stashed a couple of good Serafinowicz clips this morning, plus found his statement about leaving the BBC, which has the embedding turned off, but can be found here : Serafinowicz's website
So I stayed up last night watching the last three episodes of this show. You know what? It may have been a load of sappy old nonsense, but dammit I loved that show, and I'm sad that not enough of you idiots watched it, and so they're not making any more. Now I'll never know whether they got all those other things, and whether that guy ended up with that girl, and that other guy and girl hooked up, and if they saw all of the space they wanted to see.
Dang it.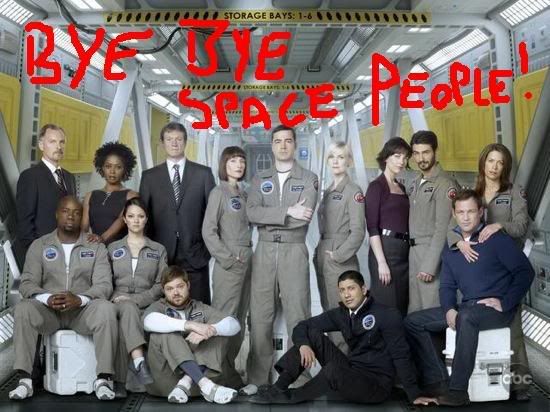 I know the majority of you won't give a shit, or have a clue what I'm talking about, but I'm happy so I'm sharing - Serafinowicz's blog. He was the voice of Darth Maul, you know...
Last night Matt and Julia from BBC's 'Countryfile' were travelling round the world as part of the BBC's Children In Need 'Round The World In 80 Days' challege, and right at the end of the show they went to this statue of Genghis Khan that's the largest equesterian statue in the world, and it's fricking ENORMOUS. And utterly amazing...
Copyright © 2021 Social Concepts, Inc. All Rights Reserved. Patent Pending.
blog.php' rendered in 0.1643 seconds on machine '214'.