Two of my closest friends are up for auction...and even if i would love too own them both..MUAHAHAHAHAHA....im gonna give everyone a chance to see how awesome they both are. So come on and bid on these beauties. Click the pic and bid!!! You wont regret it. Psssst they both Bite..hehehehe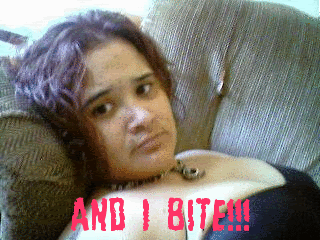 KAT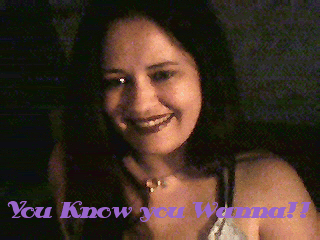 FALLEN ANGEL
IM FINALLY BACK AND I COULD REALLY USE SOME HELP FROM MY FRIENDS I JUST GOT BACK ON AND NOW IM IN A CONTEST NEVER THOUGHT IT WOULD BE ME BUT I WOULD REALLY APRECIATE ANY HELP I CAN GET RATES OR COMMENTS IT RUNS FOR 7 DAYS WHO EVER GETS THE MOST COMMENTS AND RATES AT THE END OF THE 7 DAYS WINS A HAPPY HOUR SO PLEASE AT LEAST CHECK IT OUT I WOULD REALLY APRECIATE IT AND WILL TRY TO HELP ANYONE WHO NEEDS IT AS WELL MUAH THANKS TO EVERYONE FOR READING

CUTIE WITH A BOOTIE
If you can ...plz come by Cannibals page and add her as a friend so that you can vote on my bewbs! Only one comment needed! No comment bombing allowed! Guys look at it this way…one comment needed so you can stare at BOOOOOBIES!!!! LOLOL Cannibal ~ Show some love


@ fubar After you add her....heres the link to my bewbs so you can leave me your one comment. TY :D VOTE FOR 1028R!!! [ fubar.com photo: 3706181962 ]
IM MORE THEN HALF WAY TO THE END. NEED MORE HELP PLEASE!!! SOOOOOO PLEASE PEOPLE¡¦HELP A GIRL OUT..LOL
~*~*~*~*~*~*~*~*~*~*~*~*~*~*~*~*~*~*~*~*~*~*~ This is the host of the contest Fan/Add/Rate him. Cup Of Joe

@ fubar
Im in my first giveaway/contest and I would really appreciate all the help I can get!!!! IM MORE THEN HALF WAY TO THE END. NEED MORE HELP PLEASE!!! First 10 people to hit 20,000 comments wins a VIP. SOOOOOO PLEASE PEOPLE¡¦HELP A GIRL OUT..LOL
~*~*~*~*~*~*~*~*~*~*~*~*~*~*~*~*~*~*~*~*~*~*~ This is the host of the contest Fan/Add/Rate him. Cup Of Joe

@ fubar
(repost of
original
by '
¢¾ sTaRr ¢¾ ~Proud Member of the Latina Mafia~ and ~The Graveyard Family~
' on '2007-11-09 16:28:54') (repost of
original
by '
SBG Bombers Family Homepage
' on '2007-11-09 17:49:21')

HELP ME


Whohohoooo I am in my very first giveaway and I am here at the mercy of all my fellow dark and light angels and lords of Fubar to please help me win. BBG is giving me a one month VIP (but pic is on Stephs page) if I can reach a total of 10,000 comments on my pic :D, its easy all you have to do is click on the link and start commenting, yes bombing is allowed, thanks all ONLY 7000 TOOOOO GOOOOO PLLLLLLLLLLEASE HELP ME~~~~~………BOMBS AWAY!!!!! Dark dreams and wishes to all who help me out smooochies n hugs.
Click on ME to go to my contest
TATTOOED BEAUTY NEEDS OUR HELP Must Have At Least 10,000 Comments Or 100 Rates For 1st Place Self Comment Bombing Is Allowed And Encouraged Bombing Families Are Allowed To Help Anyone Being Disrespectful Or Bringing Any Drama To The Contest Will Be Removed Immediately. You Can Pimp Your Entry Pic Any Way You Like ie.. In Blogs, Bulletins, Emails And Comments Left On Your Friends Pages Now for the prizes!!! With the most comments (over 10,000) .. 1st - 1 Month VIP 2nd - 7 Day Blast 3rd - 3 Day Blast 4th - 1 Day Blast With the most rates (over 100) .. 1st - Diamond Necklace or Rolex 2nd - A Ring (male or female) 3rd - Big Screen TV 4th - Platinum Cherry


Copyright © 2021 Social Concepts, Inc. All Rights Reserved. Patent Pending.
blog.php' rendered in 0.2532 seconds on machine '212'.