They All Have a Job 24/7 To Protect And Serve And Sacrifice So Much ... But That Is What They All Have Chosen To Do. Keep Also The 500 Still Their Fighting This Fire Pray For Them ..... Many Loss Their Lives In The Process .... And We Pray For All For Their Safety & Safe Return Which Some Don't For Things That Is Out Of Our Hands .... I Wanted To Do This Blog In The Tribute Of All That Dedicate Their Lives For Us 24/7 God Bless You All & Prayers For All That Loss Their Lives ...... Thank You Cherie'
'The fire just overtook them'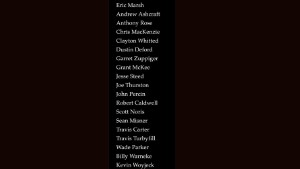 Remembering Hotshots firefighters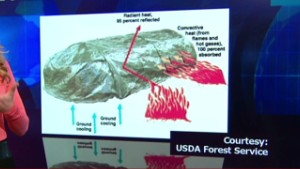 How do fire shelters work?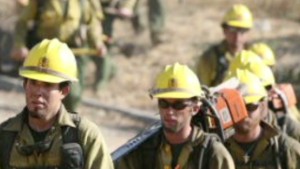 What is a Hotshot firefighter?
The firefighters -- members of the Prescott Fire Department's Granite Mountain Hotshots -- were killed Sunday while fighting the Yarnell Hill fire, northwest of Phoenix. Among the dead was Eric Marsh, the unit's 43-year-old superintendent.
Also killed, according to the city of Prescott: Andrew Ashcraft, 29; Robert Caldwell, 23; Travis Carter, 31; Dustin Deford, 24; Christopher MacKenzie, 30; Grant McKee, 21; Sean Misner, 26; Scott Norris, 28; Wade Parker, 22; John Percin, 24; Anthony Rose, 23; Jesse Steed, 36; Joe Thurston, 32; Travis Turbyfill, 27; William Warneke, 25; Clayton Whitted, 28; Kevin Woyjeck, 21; and Garret Zuppiger, 27.
The deaths of the 19 -- representing about 20 percent of Prescott's fire department -- devastated the city. Prescott Fire Chief Dan Fraijo, who sent the unit at the request of regional authorities, said he was told that one of the firefighters had radioed they were about to deploy their fire shelters, a sort of aluminum blanket that protects against the flames and heat -- and a measure of last resort.