I found this interesting and just wanted to make sure everyone else out there knew this information. Normally, I wouldn't check, but I noticed NO photo views for the entire day so far. Also, I noticed yesterday my friend requests counts had changed as I hit HOME first thing in morning--weird, but figured it was me. Today, I had none, but when I sent to look at bartab to see about the photo views, I counted SIX friend requests that I had received, but they don't show as pending anymore. I never approved them and wouldn't have even known I missed getting them except the coincidental look at the bartab...so These people would assume I ignored their friend requests. I went to support to see what was up, and this is the answer I received.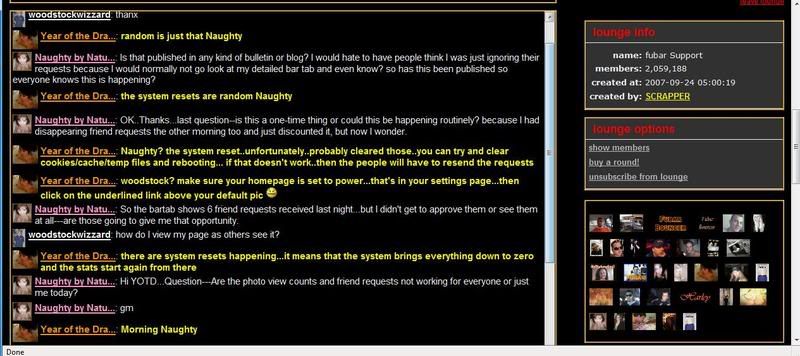 I understand system operations, computers, servers, etc...but for friend requests primarily to just disappear bother me because I review each one individually and rarely deny one---SO What are you missing during these RANDOM system resets? Friend Requests? Photo Views? Profile Rates? Hmmm...so it not only makes people possibly think you don't want to be their friend...but for the people concerned with your rank, all those factors are not getting counted. FYI!!
Copyright © 2021 Social Concepts, Inc. All Rights Reserved. Patent Pending.
blog.php' rendered in 0.1797 seconds on machine '225'.