IT's my First Bombing Contest .... I've been there for you .... Now show me some love !!
I'm not too worried about winning ... I just want my good friend (AND the person who invited me to Fubar !!) to get some major points !!! She's the reason I'm here .... Blame her !! Hit that Eye pic above till your fingers are blistered and your eyes are crossed ! Thanks bunches. XOXO
Thru_a_diff_i ..oO*Shadow Leveler*Oo.. My "Eye" contest is open thru May 12th @7:30am EST!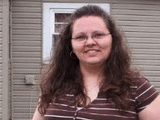 @ fubar
Thru_a_diff_I .... Truly a Gem of a Lady!
Copyright © 2021 Social Concepts, Inc. All Rights Reserved. Patent Pending.
blog.php' rendered in 0.1896 seconds on machine '237'.