LOL SHOW US LOVE TILL WE GET BACK ,WE WILL TRY TO POP ON IF WE CAN BUT A FEW FRIENDS ARE TAKING CARE OF OUR ACCT..TY We will be on and off Fu and comp till after the 17th and it's too slow to rerate profiles or pics cause takes a long time to load pages from here,, Not a lot of bombing till the 17th of nov. And if we don't talk right away bare with us,This comp we am using is slower than a turtle lol.But am gonna try to pop on to say hi anyway till we get back home..Love ya's and bare with us!!! ~Bratt~&*Chaotic Princess* ~Bratt~
♥~BRATT~♥


@ fubar *Chaotic Princess*

♀Çhåøtï¢ ¶®îñçë$$♀♥ ♀FuWifey 2 k®ï§†ÌÑã♀♥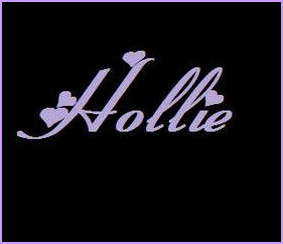 @ fubar
he needs 25,000 comments in 4 weeks to get a 3 month VIP this is his first contest.. lets get it done proper
this is a cool guy who always helps us out and now he is in a contest and he is over 2000 comments behind. i know that if we all worked together we could totally get this guy 1st place and keep him there.. what do ya say???
need all the help we can get.. this goes on for 10 days most comments over 35,000 wins.. its already going and he is behind
she needs the most rates in a week.. lets show her love.. i know with everyones help she can get alot of rates..thanx in advance
I have decided to make a contest list. these are to be in order only so that way its fair to all members. please let me know what kind of contest that you would like to do so i can put it next to your name and thats what contest you will go for Zman---VIP Wolf---VIP Tazz---VIP Zgirl---HH Dee ---
he only needs like 3500 comments we can get this taking care of easily.. he helped out sexxi terries contest
Lord-Phase ♠ The Shadow Bombers ♠ Owner Of Domination Radio - Needs over 2500 points to win fubucks. Most points wins a 7 days blast/1 months VIP as well. Most rates (over 200) wins 3 day blast/bling pack. Have fun!
he is in a auction.. he is a shadow bomber member.. show lots of love for him :)
Dee's friend is in a contest and just needs picture rates.. if you can just rate his picture that would be great thanx Hollie
Copyright © 2021 Social Concepts, Inc. All Rights Reserved. Patent Pending.
blog.php' rendered in 0.2335 seconds on machine '229'.