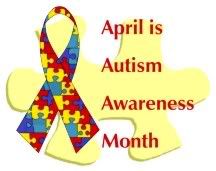 What is Autism? Autism is a complex neurobiological disorder that typically lasts throughout a person's lifetime. It is part of a group of disorders known as autism spectrum disorders (ASD). It occurs in all racial, ethnic, and social groups and is four times more likely to strike boys than girls. Autism impairs a person's ability to communicate and relate to others. It is also associated with rigid routines and repetitive behaviors, such as obsessively arranging objects or following very specific routines. Symptoms can range from very mild to quite severe. Did you know… * 1 in 150 children is diagnosed with autism * 1 in 94 boys is on the autism spectrum * 67 children are diagnosed per day * A new case is diagnosed almost every 20 minutes * More children will be diagnosed with autism this year than with AIDS, diabetes & cancer combined * Autism is the fastest-growing serious developmental disability in the U.S. * Autism costs the nation over $90 billion per year, a figure expected to double in the next decade * Autism receives less than 5% of the research funding of many less prevalent childhood diseases * Boys are four times more likely than girls to have autism * There is no medical detection or cure for autism
Incidence vs. Private Funding * Leukemia: Affects 1 in 25,000 / Funding: $310 million * Muscular Dystrophy: Affects 1 in 20,000 / Funding: $175 million * Pediatric AIDS: Affects 1 in 8,000 / Funding: $394 million * Juvenile Diabetes: Affects 1 in 500 / Funding: $130 million * Autism: Affects 1 in 150 / Funding: $15 million


Copyright © 2021 Social Concepts, Inc. All Rights Reserved. Patent Pending.
blog.php' rendered in 0.1612 seconds on machine '210'.