January 21, 2009

Welcome I hope this finds YOU well, I must say YOU look wonderful ... A sight for sore eyes!

As it goes looking ever as nice as I remember and better than I could have imagined - being I haven't seen YOU since, Well, since LAST YEAR!

It's not that I didn't miss YOU ... It's more like I just tucked YOU away and knew that YOU were there and If needed ... I could hopefully find YOU
I'm humbled by the warm reception I recieved last night from all of YOU!
Truth being, this site is just plays havoc on my operating system. Unsure if my lack of computer strength or if its my windows 98 or the cold hard fact that dial up & fubar are not a happy combination ...
It didn't take long for me to finally get logged on, to realize why I stopped coming by daily. I should note, I've attempted to log on a lot here as of late. IF (big -IF-) I did get connected, My screen would either freeze right after the long wait -or- worst yet: During a long drawn out typing frenzy ... then disconnect right when I'd push 'send'
ughhhhh - and YOU gotta relate to that ... the long ass wait to just connect, followed by the JOY of FINALLY getting on - ONLY to have the excitement turn south when you pour all the energy into a heart felt (god I missed you) type message:

ONLY to have it lost after you try to send!
*shakes head in discuss*

Makes matters worse, that if it's a freeze up ... I'll see it on screen, staring back at me ... as though it's mocking me, a taunting if you will? Like it's saying: "See you should have just sent me ... _instead of the spell check - or the added thoughts __ oh, or at least push 'save' every once and awhile ha-ha" *grumbles, damn mocking inanimate machine*

Even though I'm once again unemployed & TIME is of abundance it would seem ... but you can quote me:

"Even though it seems I've all the TIME in the world ...


Don't confuse that with me having a lot of patience"
I just had this thought as I was ready to post this:
Is with the "auto 11's"
andddddd ...
Whats with the posting comments

bare with me ... It's been awhile since on here -and- I'm unsure if its just my dial up (on my side) -or- If it's the site

But when you post a message, does the page not refresh or is it just me ... where a little spinning bar
and a countdown until you message you post finally shows up ... (?) I know I've double posted a bunchhhhhhhhh since I thought I was just froze up or it didnt seem to move

Is that just me or is it you all as well

(probably not as slow for you) -but- Hell I timed my post on the bulletin* comment and it took me 11 minutes to see my post show up. And DO you HAVE to wait until it's finished before you can move to another page? Or do have to wait so it's finished and seen - to move? wow
So, ME?
What have I been up to?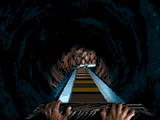 You know me, I hate to whine or bitch!
I'll just put it this way:
So,
What's been going on in your life

*
oh yeah ... Just in case you didnt see my bulletin
:






I'm hosting a:
H A P P Y ~ H O U R

===

You're Cordially Invited

To attend ... Nothing but your presents Is all the PRESENTS need brought To the shindig err umm hootenanny?
The Countdown Begins:
Create your countdown widget and more at Blixy.com!


(that's Thursday 4:00 pm fuTime)

(repost of original by 'Catch & Release' on '2009-01-20 15:24:01') (repost of original by '~š~vixen260~š~' on '2009-01-20 17:05:48') (repost of original by 'Catch & Release' on '2009-01-20 19:49:57') (repost of original by '~FunkyMunky~RidemHighs R/L BadBad Girlfriend' on '2009-01-20 19:54:42') (repost of original by 'Catch & Release' on '2009-01-20 21:42:40') (repost of original by '~Blondierox~' on '2009-01-21 00:26:39')
Copyright © 2016 Social Concepts, Inc. All Rights Reserved. Patent Pending.
blog.php' rendered in 0.2564 seconds on machine '215'.