PEOPLE, tuning in is easy! There are many ways and they are all listed here. Just click HERE and your music player will open or a WINDOW WILL POP UP ASKING YOU WHAT PROGRAM YOU WANT TO USE. CHOOSE WHATEVER IS LISTED THERE, such as Winamp, Windows Media Player, iTunes, RealPlayer, Nero, or whatever other player you use for music files.



Click above for the Darkside Radio homepage.
Once on that page, TO TUNE IN SCROLL DOWN AND CLICK THE SKELETONS.

7.5.08
Be Sure To Tune In !!!
Rock out with Lord Genocyde:
7:00 p.m. Central Time



Click above to DOWNLOAD THE DARKSIDE RADIO TOOLBAR which will make it EVEN EASIER to access the Darkside Radio stream.

Brought to you also by:


The Lady Misty Genocyde. Welcome to the softer side of insanity...


Saturday shows feature interviews! Tonight we will be interviewing... in a very special Saturday edition of and addition to the infamous Millennium Omega, our resident ghost-hunting expert Chris himself. We will also be featuring Misty as part of the discussion. You're in for a fantastic night.
Lord Genocyde will also be debuting new music TBA... and as always we give big shout-outs to Todd of Immune System!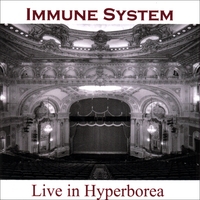 EVERYBODY needs to buy a copy of the live CD. It features Lord Genocyde and is a reflection of the great success of the live tour. Buy it now; you won't regret it.
This message brought to you by The Genocydal Empyre Omega&trade and its subsidiaries in whole or in part (if mascott Mr. Grey is on vacation). Duplication, Replication, and Fornication not permitted on premises. For External Use Only. Keep Away From Children. Not responsible for lost or stolen objects. Void Where Prohibited. Tax And Tags Extra. Visit Store For Details. Some Assembly Required. Batteries Not Included. Not Tested On Animals. All Rights Reserved.
Copyright © 2016 Social Concepts, Inc. All Rights Reserved. Patent Pending.
blog.php' rendered in 0.1997 seconds on machine '183'.