GlitterMaker
Heres your chance to own your very own -slave for a month. Have you owned Red Headed Temptress yet? What are you waiting for? Click the picture below and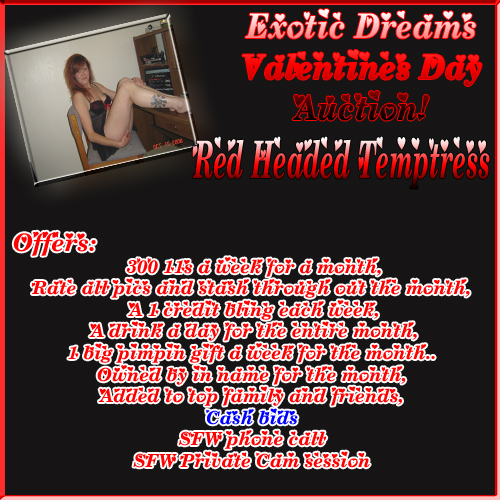 BID BID BID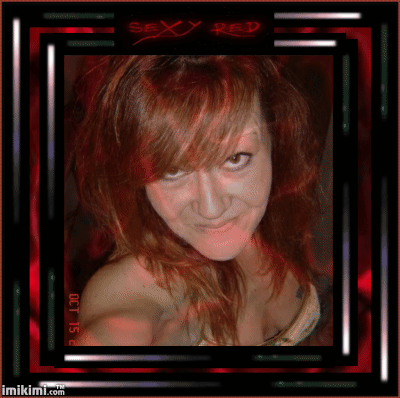 This auction is an all type bid auction. Bids of tickers, blasts, VIP's, Bling, HH's and of course fu-bucks are all welcome. But, cash gifts outway fubuck offers. The Auction ends February 14, 2009!! So hurry and get your bid in quick.

Hot Mama - Trace Adkins
By chance if you haven't had the pleasure of becoming friends with Red Headed Temptress, now is a good time!
This bully brought to you by: Carolvision63 ~ owned by Ponyboy0827 ~ ♥ Head Greeter @ The Ace Cafe ♥



@ fubar

THIS COWGIRL WUD LUV THE PAIN BRINGER AND WINK BLINGS PL...
Copyright © 2014 Social Concepts, Inc. All Rights Reserved. Patent Pending.
blog.php' rendered in 0.3101 seconds on machine '193'.