Beckee420 and Tech are masterminds of promoting fubar. Their quality is top shelf. This is why they are top brass here on the Official Family Fubar Street Team.
We do not want to spam people or be a nuisance. We want to spread the fubar gospel and represent. This place is bad ass. It is only going to get better if our street team and users get other cool people to come over and check it out.
To the fools who say fubar is all about leveling.....they may want to see there is an offline movement that is pushing our online movement. The more cool people we add, the more cool people they add and the annoying people fall into the cracks! Where else can you do whaat we do?
Join the fubar Steet Team Movement! Talk to Beckee420 or Tech or stop into the new fubat Street Team Lounge and see how you can get involved.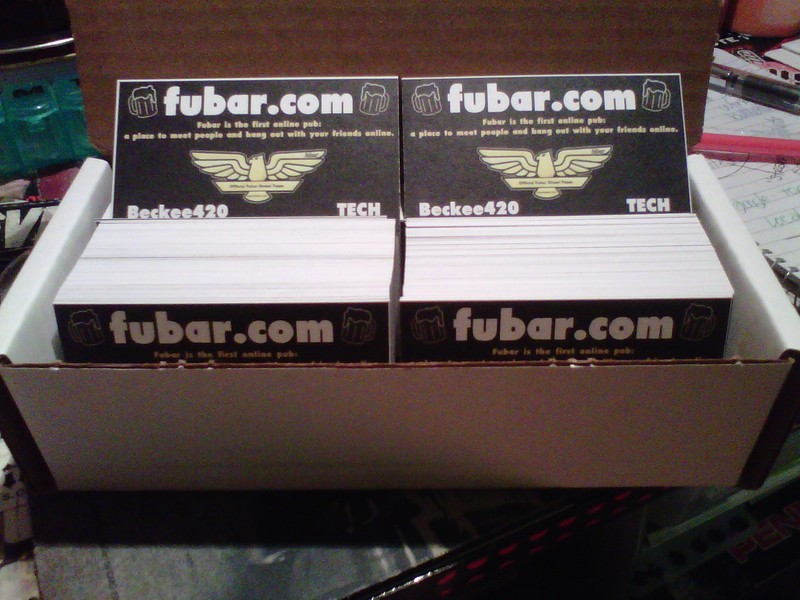 Copyright © 2014 Social Concepts, Inc. All Rights Reserved. Patent Pending.
blog.php' rendered in 0.7139 seconds on machine '215'.