PEOPLE, tuning in is easy! Just click HERE and your music player will open or a WINDOW WILL POP UP ASKING YOU WHAT PROGRAM YOU WANT TO USE. CHOOSE WHATEVER IS LISTED THERE, such as Winamp, Windows Media Player, iTunes, RealPlayer, Nero, or whatever other player you use for music files.



Click above for the Darkside Radio homepage.
Once on that page, TO TUNE IN SCROLL DOWN AND CLICK THE SKELETONS.

4.8.08
Be Sure To Tune In !!! Special Show Featuring A '3-Peat' Interview With Fred Brito !!!
Rock out with Lord Genocyde:
7:00 p.m. Central Time



Click above to DOWNLOAD THE DARKSIDE RADIO TOOLBAR which will make it EVEN EASIER to access the Darkside Radio stream.
OR go HERE to the MySpace for a direct tune-in!

Brought to you also by:


The Lady Misty Genocyde. Welcome to the softer side of insanity....

Lord Genocyde will be interviewing this awesome dude:



Fred Brito aka The Benevolent Con

You've seen him on Dateline NBC and Dr. Phil, but do YOU know the WHOLE story? Mr. Brito will be joining Genocyde live on the show to discuss such things as his current and upcoming books and lectures, an ordeal with The American Red Cross, and the future release of a motion picture based on his life! You'll be getting it all HERE !!! Because this is a very special event the regularly scheduled Millennium Omega segment will be suspended but worry not... it'll be back soon enough just as soon as Misty catches up with her blogs.




Lord Genocyde will also be debuting new music TBA... and as always we give big shout-outs to Todd of Immune System!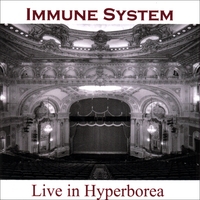 EVERYBODY needs to buy a copy of the live CD. It features Lord Genocyde and is a reflection of the great success of the live tour. Buy it now; you won't regret it.
This message brought to you by The Genocydal Empyre v3.0&trade and its subsidiaries in whole or in part (if mascott Mr. Grey is on vacation). Duplication, Replication, and Fornication not permitted on premises. For External Use Only. Keep Away From Children. Not responsible for lost or stolen objects. Void Where Prohibited. Tax And Tags Extra. Visit Store For Details. Some Assembly Required. Batteries Not Included. Not Tested On Animals. All Rights Reserved.