Eminem latest album do to be released June 29.
The name of his newest record is called Recovery...
http://uploads.mp3songurls.com/15-eminem-love_the_way_you_lie_(feat_rihanna).mp3
Link to the song
Thats it mario thats why im Mizz Shady omg if I ever wanted a man hes the one wow hes so fine
Ha ha you guys hey now. NO NO NO It can't be me Silly men. I'm hosting the thing.. I need you to send me 20 woman that wanna do a rates only contest and then go up against the men in the second round. Send me 20 men who wanna be in it too.. Come on now times a ticking. Lets get a move on it boyzzzzzzz!!!!!! Wahooooooo Its for 10 million Fu.
YOU KNOW WHAT TO DO.. JUST CLICK THE PIC.. AND RATE AWAY..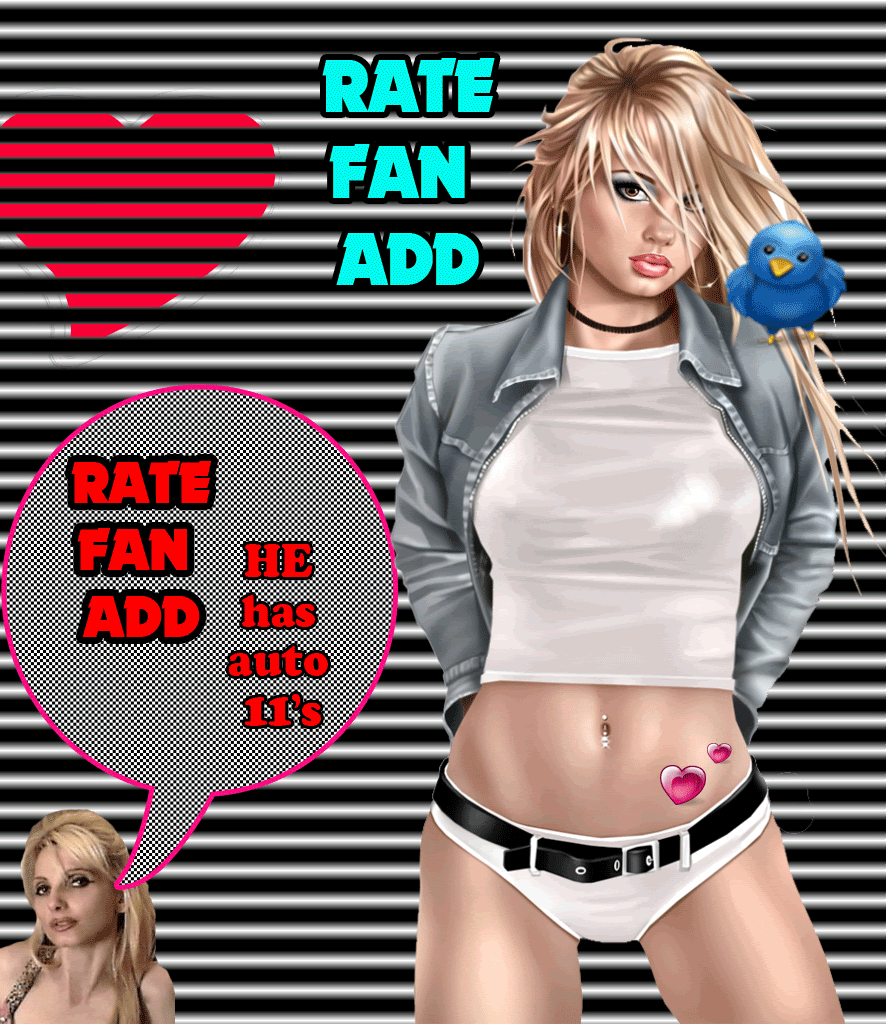 CLICK HERE THE LINK WONT WORK OTHERWISE.. SORRY I TIRED... Buzz Killington


Hes got auto 11's on guys. Go rate him like crazy!








LEVEL THIS MAN YOU GUYS HES SO CLOSE




WAHOOOOO HAPPY BIRTHDAY!!!

I know this has nothing to do with your birthday but it cracked me the eff up when I saw it.. ha ha ya






MIZZ SHADY SAY'S HAPPY BIRTHDAY MISTER B!!!


Copyright © 2021 Social Concepts, Inc. All Rights Reserved. Patent Pending.
blog.php' rendered in 0.2039 seconds on machine '210'.