Addictive~Owner @ The Playground~Owned by Blu Eyes~Club Far~Shadow Levelers~

@ fubar
EXTRA!!!! EXTRA!!!!

FUBARS MOST ELIGIBLE BACHELLORETTE IS UP FOR GRABS.

You heard me correctly fella's, she is willing to Fu-Marry YOU. But, there are a few hoops you gotta jump thru. FIRST: Send your picture to Southern Stunna or JadedOne. (Pictures below)

Southern Stunna ? Co-Owner & DJ @ The Playground ? FU-ANGEL ?

@ fubar
. . . and . . .

JadedOne~ Addictive's Mini Me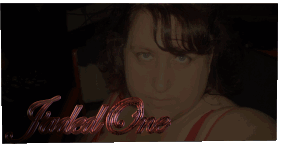 @ fubar
Next: Once we have a nice group of men, we let all of Fubar have a say so in who they think She should marry. We will post a bully takin votes on who the lucky man shall be. Then in the greatest lounge on Fubar, which she also her lounge, we will have a dating game. Where everyone shall ask you questions about why you would make the best FU-Hubby for her. From There, we will narrow it down to 4 lucky men. Those lucky 4 will have ONE final test to determine who is the best match for this gorgeous woman.

DEADLINE: Feb. 3rd, 2009 at Midnight Eastern Time.

COME HANG OUT WITH US IN THE PLAYGROUND!!
BULLY BROUGHT TO YOU WITH LOVE BY THE PLAYGROUND STAFF!
(repost of
original
by '
Southern Stunna ♡ Co-Owner & DJ @ The Playground ♡ FU-ANGEL ♡
' on '2009-01-31 12:01:17')