I'M HOLDING MY FIRST CONTEST.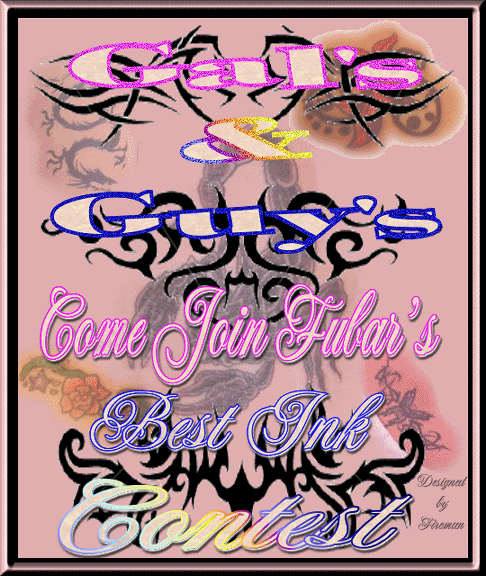 I'M LOOKING FOR MORE CONTESTANTS. AS SOON AS I GET 10 CONTESTANTS I WILL SEND OUT MSGS THAT THE CONTEST HAS BEGUN. THERE WILL BE TWO WINNERS. ONE FOR COMMENTS AND ANOTHER FOR RATES. FOR EACH CATEGORY THE TOP THREE PICS WILL BE TAKEN AND BE JUDGED. PRIZES INCLUDED WILL BE PIMPIN GIFTS, TO BE DETERMINED WITH THE RESULTS OF THE CONTESTS, ONE MORPH FOR EACH WINNER BEING MADE BY MY SPECIAL FRIEND FIREMEN7. ALOT OF HIS WORK IS IN MY FOLDER. RULES: SELF BOMBING ALLOWED NO DOWNRATING NO AUTO BOMBING ANY QUESTIONS OR TO ENTER CLICK ON THE THUMBNAIL BELOW

ღ•°*♥Southrn Fyregyrl♥*°•ღ

@ fubar
(repost of
original
by '
Fireman 7 "Life is to Short not to have Fun"
' on '2007-09-13 15:24:53')
Copyright © 2014 Social Concepts, Inc. All Rights Reserved. Patent Pending.
blog.php' rendered in 0.2124 seconds on machine '200'.