MURDERED HUSKIES


*R.I.P. Roscoe and Sophie*





These are furry furriends of my cats
Summer & Misha Sabrina on MySpace.com

Please read their story...



Reposted From:
http://lvasianj.stumbleupon.com/

Tamela and Russell Harper had two kids......Roscoe and Sophie. They were not human kids but furry kids with four legs and unconditional love for their parents. As kids do, they liked to roam around and wander off occasionally. Last week, they got a little too close to a neighbor's chickens.....nasty creatures that piss from their skin pores. (Bet you won't eat the chicken skin anymore, huh?!).

Well, the owner of those nasty chickens shot Roscoe and Sophie. Shot them DEAD and put their lifeless bodies in trash bags and then offered them back to Tamela and Russell!! How shitty is that?! Can you imagine the gut-wrenching punch to the stomach that Russell felt when he was told that? And then he had to go home and tell Tamela what happened? That their only children were gone forever?! I can't imagine that but that is exactly what happened.

How come the guy just didn't shoot a warning shot and scare Sophie and Roscoe to go home? How come he had to kill two kids and destroy a family? How come his nasty chickens weren't in a coop or pen or whatever it is they live in?!

If you've ever owned a pet then you've probably lost a pet as well and know what pain Tamela and Russell are feeling right now. They need your prayers and support. I feel so bad for them and I know there is absolutely nothing I can do for them right now except to ask all of my friends to keep them in their thoughts and prayers. Something else you can do is love your animals by making sure they are well-fed, well-watered and kept in a safe environment. Hug and kiss your animals.......they love you and all they want is your love and affection.

I hope that Tamela and Russell will find solace in the fact that many people they don't even know feel their pain right now. I know that some of you will probably cry about this, I did Please go to Roscoe and Sophie's myspace pages and look at all the pictures from their adventures. RIP Sophie and Roscoe.

Roscoe's MySpace Page:

http://profile.myspace.com/index.cfm?fuseaction=user.viewprofile&friendid=144...

Sophie's MySpace Page:

http://profile.myspace.com/index.cfm?fuseaction=user.viewprofile&friendid=177...






Reposted From:
http://lvasianj.stumbleupon.com/


Roscoe's MySpace Page:

http://profile.myspace.com/index.cfm?fuseaction=user.viewprofile&friendid=144...

Sophie's MySpace Page:

http://profile.myspace.com/index.cfm?fuseaction=user.viewprofile&friendid=177...


This is the man--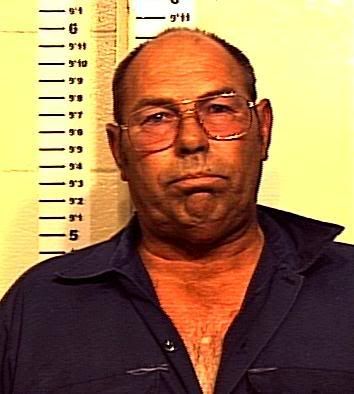 His name is George Henry Kubicek. His address is listed here:

http://justice.dentoncounty.com/isapi/UVlink.isa/dentonco/WEBSERV/BondSearch?...

Did you know that it is illegal to discharge a firearm with in city limits or within a safety zone ( usually within 300 ft of a dwelling) in Texas? I looked at where he lives and there are homes and a school around him. If they can't get him for the murder of Sophie & Roscoe then they should be able to get him for something like that!

Copyright © 2016 Social Concepts, Inc. All Rights Reserved. Patent Pending.
blog.php' rendered in 0.2407 seconds on machine '188'.