Ever since my first day, Lori has been difficult for me to turn. I would try many times each day, I would shake, twitch, move, blow on her, whatever I could think of. Sometimes, I would just have to give up and ask someone else for entry. It was a little embarassing, but hey we all have our needs.
Well, I don't know what changed, but Lori loves me now, It's almost easy, I can walk right up and enter anytime I want. Oh she turns so easily, it's like my key was made for her, and really, it was. Makes your day so much brighter when you start it with a quick easy turn.
Lori, I don't know why you held out on me so long, but I bet you almost anticipate my arrival now.
Here's a picture of Lori for you: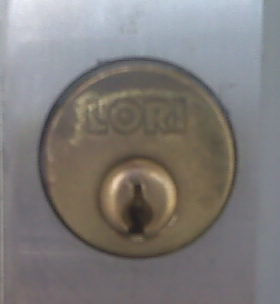 You pervs...