Say a Prayer for Baby Aidyn.... Truck hits child in Mesa, drives away Comments 2| Recommend 1 David Biscobing, Tribune Police have arrested a woman suspected of running over a 3-year-old boy with her truck and driving away in Mesa on Saturday afternoon. The boy was riding a tricycle on a sidewalk in the xxxx block of E. xxxxxx Street, near xxxxxxxx Drive and xxxxxxxx Road, just after 3:30 p.m. As he crossed over a driveway, the woman backed over the boy, trapping him under the truck. The boy's father saw it happen. When he sprinted up to the truck and began pounding on the windows to get her to stop, she drove away, police said. However, she was picked up shortly later when patrol officers spotted her truck driving down Alma School Road. The boy remains in serious condition, police said. A helicopter flew the boy to a trauma center to treat him for severe head wounds. However, doctors have been able to stabilize his condition, police said. Officers are checking to see if the woman was under the influence of drugs or alcohol. Her name and age haven't been released. ************************** This lil boy is my downstairs neighbor! This happened in our driveway. Been dealing with news, cops and reporters all afternoon. He is doing well and will be ok. I hope this woman burns in HELL! These are from my porch. His trike left behind...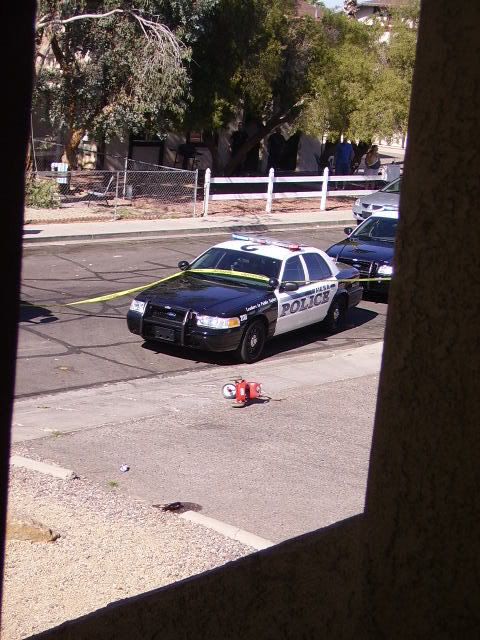 Down my stairs...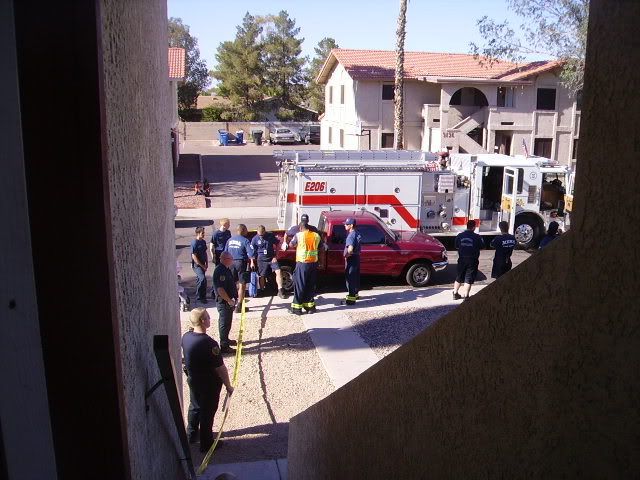 His life flight...
If I owe ya for helping me with my contest I will be sure to catch up tomorrow. Thanks for understanding!
Copyright © 2021 Social Concepts, Inc. All Rights Reserved. Patent Pending.
blog.php' rendered in 0.3989 seconds on machine '210'.