FEBRUARY 26TH i Bruce will be out for the night and it's a friday night and i will be at a concert for a Australian Country Musician Called Lee Kernaghan at the Lyric Theatre in Sydney 10 i will be heading back to Ringwood Victoria Australia for my sisters 30th birthday party just for the weekend until monday 15th of march sydney australia/melbourne australia time from Bruce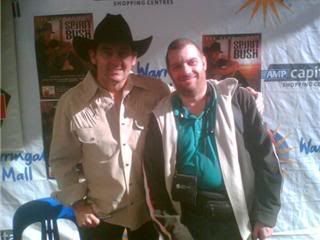 I'VE BEEN ON HERE FOR 9 YEARS AND I GOT 2 CHERRY BOMB FO...
Copyright © 2016 Social Concepts, Inc. All Rights Reserved. Patent Pending.
blog.php' rendered in 0.2812 seconds on machine '237'.