Dylan's surprise Well between traveling since the last week of June, until this past Saturday I have been spending most of my spare time preparing a surprise for my son's 6th birthday party. I only get to see my little man and his sister every other weekend, and I always want them both to know that they are loved and thought of always (cannot wait for the day they are old enough to choose to live with me, and neither can they) Lizzie makes an awesome smilf. And the kid's love her too, so when she stole my dude to go out and pick up some balloons, I set everything up out on our picnic table and then hid it under a blanket. Cassie, at first was upset yet excited because she knew her brother had no idea as she herself found out only Saturday morning. Neither of them had noticed over the past two visits, that a certain collection of Dylan's toys were absent. Some would assume I live vicariously through my son, via buying him collectible action hero figures, and from the price I had to pay to replace one or two he has broken over the year has made me question myself, not my sanity of course, because as we all know; that's shot. But the one's he collects are from Marvel, and each small figure comes with a piece to make a larger villain (usually taking 6-8 small ones to make 1 big one) So I amassed all of his collectibles and built him a diorama, classic good vs. evil clash right in "central park" :D I wish I was a better craftsman, but made do with the tools and time at hand, and will make final touches and improvements over the next few weeks for his return.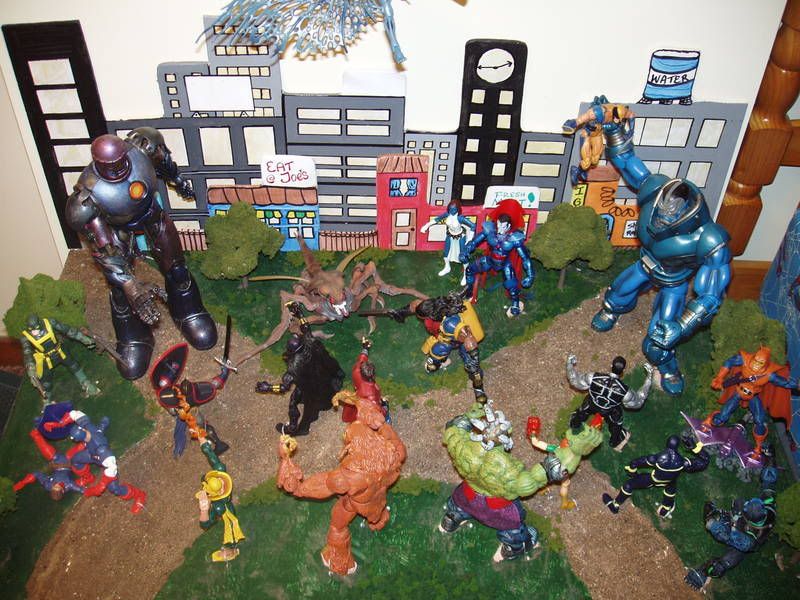 Dylan was actually kind of stunned, after having to wait to open this present last; all eyes closed in eager anticipation shocked open to what lay before him. My dude smile was worth it, just priceless. Surprised more when in his room that night, with the lights turned out, the cities windows glowed all phosphorescent, and one building even spelled out his name :D Now I need to start working on a Pokemon stadium for my daughter's collection of plastic critters.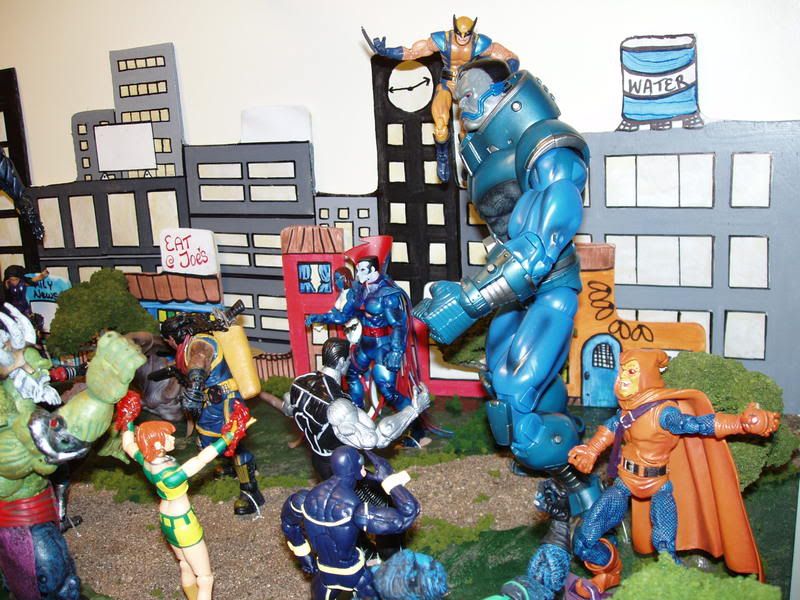 Apocalypse gets ready to pitch Wolverine into Colossus for a reverse Cannonball Special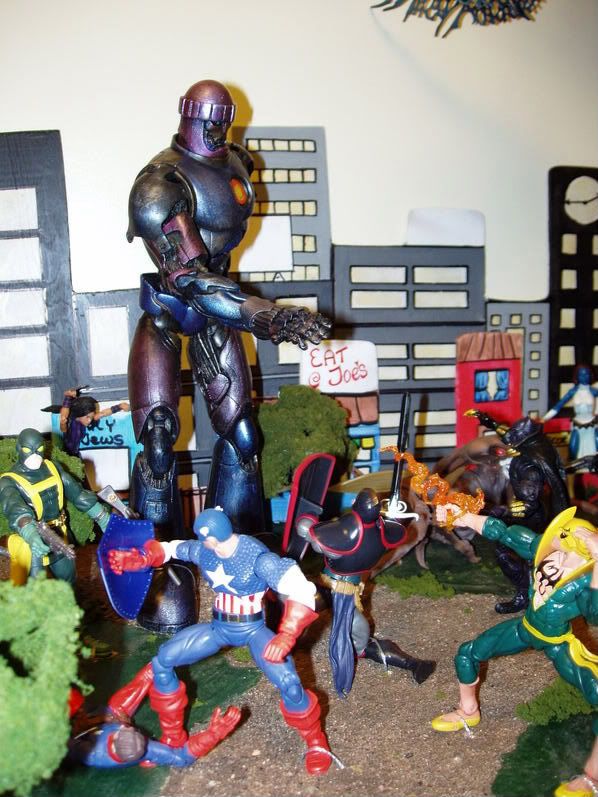 The Black Knight is about to receive a Sentinel energy blast as Capt. America has to rescue Bucky as usual....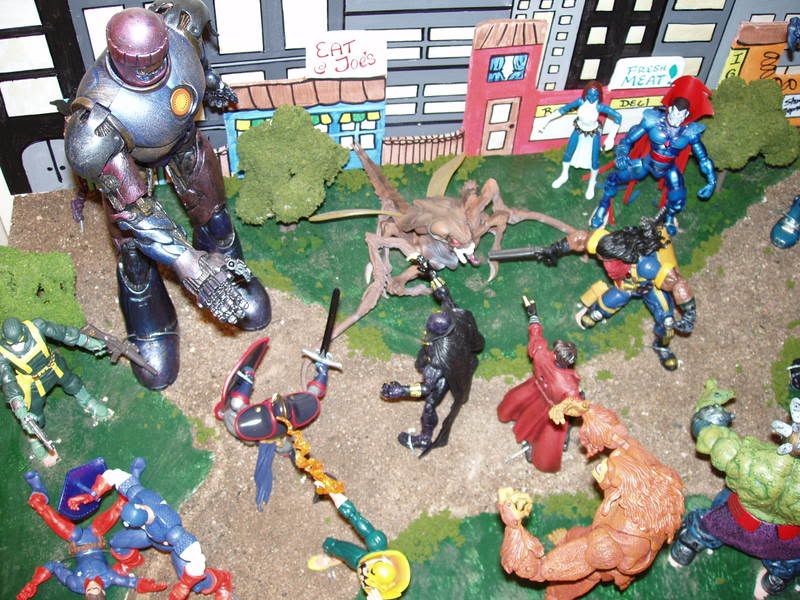 The Brood Queen stares in the barrel of Bishop's shotgun, while Mr. Sinister is about to clobber him unaware...
Copyright © 2021 Social Concepts, Inc. All Rights Reserved. Patent Pending.
blog.php' rendered in 0.2241 seconds on machine '210'.