Own This Juggalo
RavinJuggalo is in Abby's auction ssssssssssssshhhhhhhhhh dont tell ne1. So go check it out you could own this Juggalo!

Just click on the pic below to go to the auction folder and place your bid!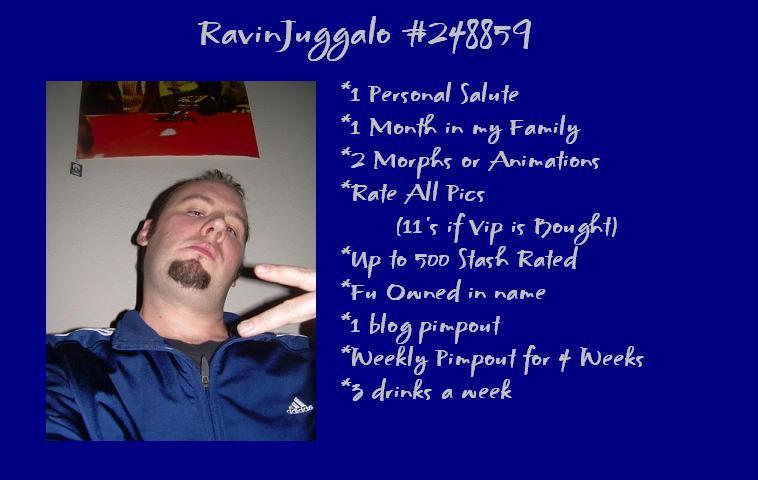 GO SHOW LOVE TO THE AUCTIONEER Abby ~Screw the roses, Send me the thorns~

@ fubar

Now you see me Now you Don't! *poof*
Copyright © 2016 Social Concepts, Inc. All Rights Reserved. Patent Pending.
blog.php' rendered in 0.2268 seconds on machine '193'.