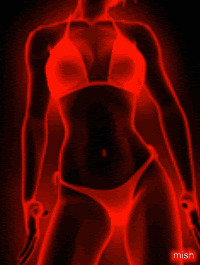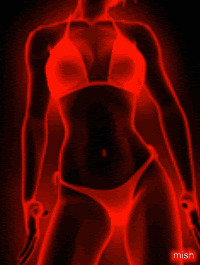 Feburary 07, 2008
(it says:Hello, I'm drunk-lol) Happy Day to you my friend, I hope this finds you in whatever frame of mind that makes you the happiest. Heck after yesterdays 'quiet' blog ... I just hope it -well- FINDS YOU! (low turn out/response) *shakes head* Without sounding too hypocritical ... Being I've lived the last couple years kind of - sort of:
(Straight edged) With the exception of a very few times That I've had of a couple beers ... I've been living a semi-straight life. Oh I'm no angel
Heck, I certainly don't condemn or feel the need to get on a soap box and preach the evils of substances. Because truthfully ... I want to get drunk! TODAY!
I miss the friends of the drinking days ... Although I should clarify to those who don't know: I drank EVERY SINGLE DAY not for a 'buzz' but until I either ran out of time (the bar closing) or just couldn't keep my head up anymore ... D R U N K Not missing a beat, wake up ... Go to work - without showing a sign of the nights piror binge -only to- Get off work and do it again!
I've always had some sort of substance abuse. Before I married and had children, I smoked over an ounce of weed daily. And in my lifetime I've managed to do every single DRUG known at the time "Crack" came after I'd quit drugs I wont even pretend I understand today's drugs??? A couple spells of powder coke addiction mixed in with all the other psychosis and amphetamines Antidepressants and pain relievers ... I pretty much ran the gauntlet of those days. I don't ever miss any of the harder things, Sometimes when coke comes up the back of my throat gets that "drip' effect triggered. 'Cid' talk will on occasion give me a little 'shiver' (flash-back) I've even taken a couple hits of weed every now and then, just to make some people (paranoid potheads) feel at ease that I'm not a rat *snickers* But I've no carvings for anything nor did I have any "DT's" When I walked away from said experiences. But today: (Which brings me to today's question) I'd really like to get drunk ... So rather if you still do "stuff" or once did "stuff" heavy or experimented with "stuff"

What's your drug of choice
I mean: Even if you're clean & sober ... And there was just ONE substance you could do Legally ... Without any consequences ...

Heck for the sake of the blog Was even free ... ANYTHING
What would you pick? I chose beer! Well ... alcohol, Being I love spirits & wines -and- cordials and liqueur too! I mean alcohol is so diverse and has so many different kinds that you have with different occasions. Look at just a "fine dining" If you have an 8 course meal ... You include a different wine with each course. That doesn't even include the pre-meal cocktails the "port" with desert, followed by a coffee drink ... Then an after dinner cordials or brandy. Yeah, I'd go with the booze!
I believe this is the second time I've run this one. Although I don't usually go with the trendy themes I think when I made this I was just really wanting to drink?
or maybe just missing my friends from the bars ... oh, and the: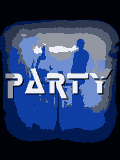 And besides, I think "Thirsty Thursday" is more about having a good time - than drinking away you sorrows
Damn ... I need a drink! *laughs*
Here's today's comment in question:


I T 'S


Copyright © 2016 Social Concepts, Inc. All Rights Reserved. Patent Pending.
blog.php' rendered in 0.2373 seconds on machine '190'.